Who's Who in L.A. Noire
Putting names to faces.
"Team Bondi takes us into new territory with its use of extraordinary facial performance capture," said Oli as he worked his way towards an 8/10 verdict, "This results in spooky facial animation which really does make it possible for actors to communicate more of their performances, using eyes, tics and expressions."
L.A. Noire represents an incredible step forward in performance capture, finally allowing the subtle facial movements and mannerisms of an actors' performance to make it through the development process intact.
While it's easy to marvel at what the technique can do, the realism of the characters means it's also easy to be distracted by the nagging tip-of-the-tongue feeling that you recognise some of them already. And you probably have.
Here's our guide to the stars of L.A. Noire and where you might have seen them before.
---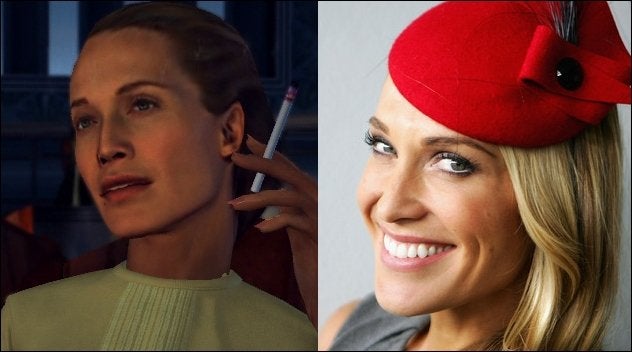 The actor: Erika Heynatz
In the game: Elsa Lichtmann, a seductive German nightclub singer. Sexy and teutonic, she's trouble waiting to happen...
Previously: An Australian model, singer and TV presenter, Heynatz is best known in her native land as the host of Australia's Next Top Model. If her accent impresses, that's probably because her family is Danish.
---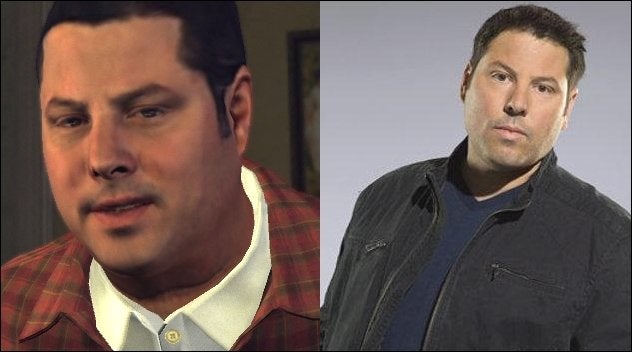 The actor: Greg Grunberg
In the game: Hugo Moller, husband of the murder victim in the Golden Butterfly homicide case.
Previously: Lengthy TV stints as mind-reading lawman Matt Parkman in the increasingly ludicrous Heroes and CIA agent Eric Weiss in sexy femme-spy caper Alias. Most gamers will surely be more impressed by the fact that Grunberg also provided the voice of "Trooper 2" in Halo Reach.
---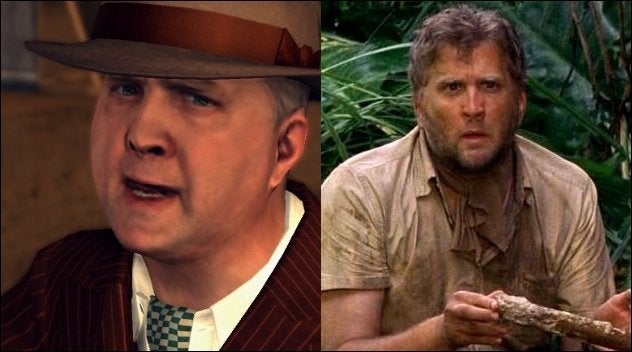 The actor: Daniel Roebuck
In the game: Mark Bishop, a grubby B-movie producer who crosses your path while working as a traffic detective.
Previously: Another veteran character actor, Roebuck first came to prominence opposite a pre-fame Keanu Reeves as a mentally disturbed teen who kills his girlfriend in the bleak 1986 drama, River's Edge. More recently he appeared on Glee, and also played Lost's hapless Leslie Arzt, a school teacher whose dynamite-assisted demise provided the show with one of its most memorable surprise exits.
---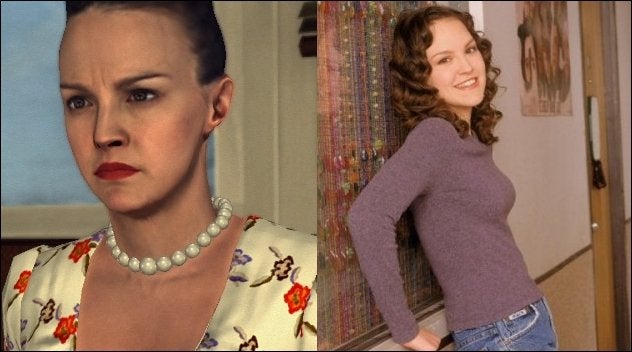 The actor: Carla Gallo
In the game: Gloria Bishop, starlet wife of Mark Bishop, who finds herself mixed up in his shady dealings.
Previously: Lengthy stints on shows like Bones, Californication and Carnivale. Comedy super-producer Judd Apatow clearly enjoys debasing her, as her big screen roles include such unforgettable nameless cameos as "Period Blood Girl" from Superbad, "Gag Me Girl" from Forgetting Sarah Marshall and "Toe-Sucking Girl" from The 40-Year-Old Virgin.
---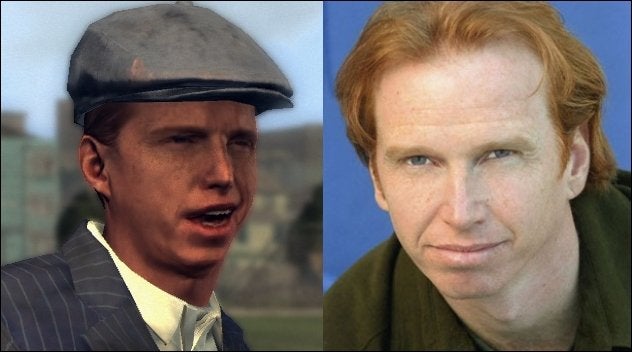 The actor: Courtney Gains
In the game: Eli Rooney, a mucky little paedophile found lurking around a high school during the Golden Butterfly case.
Previously: Gains was one of the crew of the titular bomber in the plucky 1990 war film, Memphis Belle. His "oh, it's that guy" credentials come from a role even earlier than that – he's the obnoxious guy who almost wipes Marty McFly from existence by cutting in when George is dancing with Lorraine at the end of Back to the Future.
---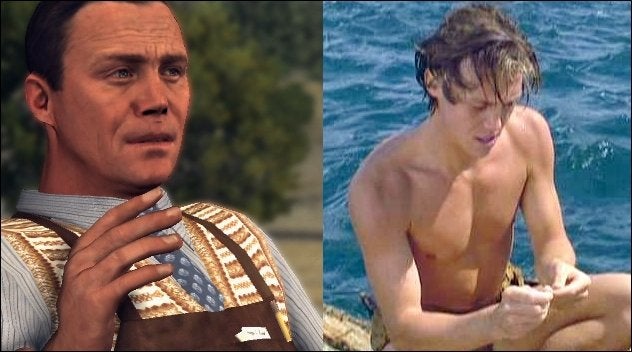 The actor: Brian Krause
In the game: Clem Feeney, proprietor of the Just Picked late night fruit market.
Previously: The longest surviving male cast member of US witchy drama Charmed, clocking up 145 episodes as the guardian and mentor of the magical Halliwell sisters. You'll have to rewind all the back to 1991 for his other memorable role, when he appeared as the buff young buck shipwrecked with a barely clothed Milla Jovovich in schoolboy favourite Return to the Blue Lagoon.
---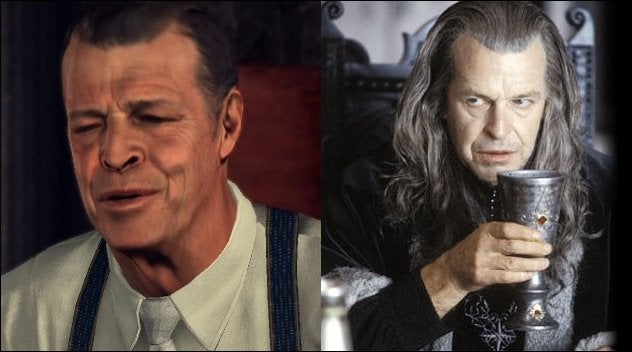 The actor: John Noble
In the game: Leland Monroe, a smug and wealthy property magnate who crosses swords with Phelps during his arson investigations.
Previously: A popular Australian actor, Noble is currently best known for his starring role on "don't mention The X-Files" paranormal TV show Fringe. Before that, he slobbered tomato juice down his chin and demanded sad hobbit songs as Denethor, the barking mad Steward of Gondor in Return of the King, Peter Jackson's final entry in the Lord of the Rings trilogy.
Will you support Eurogamer?
We want to make Eurogamer better, and that means better for our readers - not for algorithms. You can help! Become a supporter of Eurogamer and you can view the site completely ad-free, as well as gaining exclusive access to articles, podcasts and conversations that will bring you closer to the team, the stories, and the games we all love. Subscriptions start at £3.99 / $4.99 per month.