Who's Who in L.A. Noire
Putting names to faces.
"Team Bondi takes us into new territory with its use of extraordinary facial performance capture," said Oli as he worked his way towards an 8/10 verdict, "This results in spooky facial animation which really does make it possible for actors to communicate more of their performances, using eyes, tics and expressions."
L.A. Noire represents an incredible step forward in performance capture, finally allowing the subtle facial movements and mannerisms of an actors' performance to make it through the development process intact.
While it's easy to marvel at what the technique can do, the realism of the characters means it's also easy to be distracted by the nagging tip-of-the-tongue feeling that you recognise some of them already. And you probably have.
Here's our guide to the stars of L.A. Noire and where you might have seen them before.
---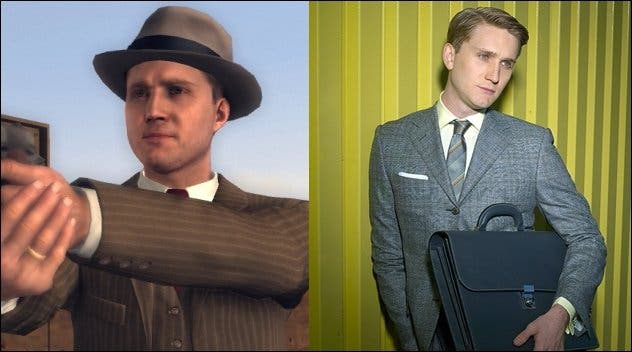 The actor: Aaron Staton
In the game: Our priggish boy scout hero, Cole Phelps - a decorated war hero whose rise from beat cop to the LAPD's star detective forms the background of L.A. Noire's seedy yarn.
Previously: Hotshot advertising executive Ken Cosgrove on HBO hit Mad Men. One of the main characters on the cult show, it's Staton's biggest role to date; whether the high mainstream profile of L.A. Noire will lead to bigger parts remains to be seen.
---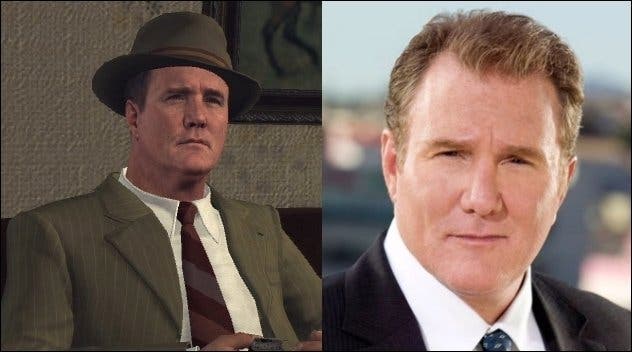 The actor: Michael McGrady
In the game: Finbar "Rusty" Galloway, Cole's gruff no-nonsense partner on the homicide desk. Fond of booze, not so found of dames, he and college boy Phelps eventually reach a grudging mutual respect.
Previously: Still patrolling the streets of LA, this time in the modern day, as Detective Salinger on the slow-burning US cop show Southland which enters its fourth season this year. McGrady is also a regular face on lots of other shows, putting in appearances on Lie to Me, Bones, Prison Break and CSI: Miami among others. He can also be seen in Terence Malick's star-studded arty war movie, The Thin Red Line.
---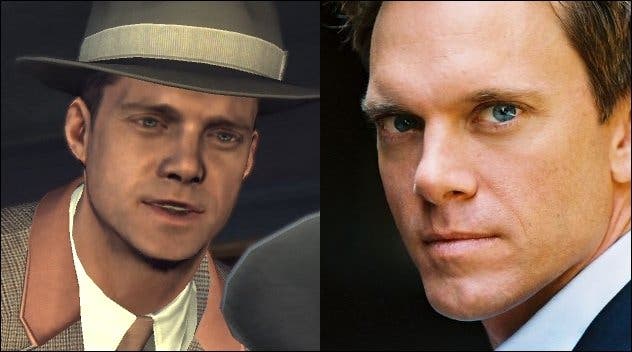 The actor: Adam Harrington
In the game: Roy Earle, Cole's smarmy and sleazy partner when working the vice detail. Described as the movie star cop, he's clearly more in love with the perks of the job than seeing justice served.
Previously: Agent Walker in season five of serial killer thriller Dexter, who abandons his investigation into Dexter's crimes to work as a bodyguard for the family of another serial killer and this show doesn't make any sense any more.
---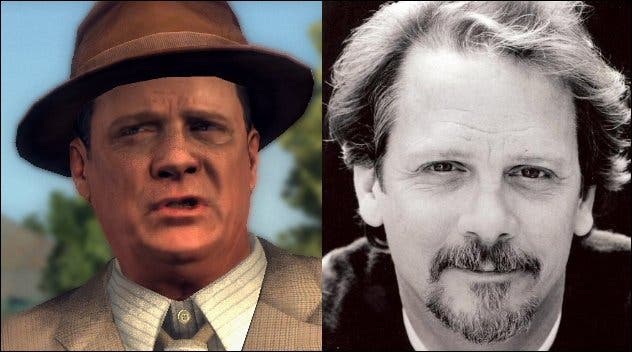 The actor: Keith Szarabajka
In the game: Slovenly and cynical Detective Herschel Biggs, who reluctantly partners with Phelps on the arson desk.
Previously: This gravel-voiced Polish-American actor has been a common sight on US TV going back to the 1980s. Today, he's probably best known as Daniel Holtz, the Bruno Brookes lookalike vampire hunter in Buffy spin-off Angel. He stole Angel's baby son and returned him as an irritating teenager after some dimension-hopping nonsense. Szarabajka can be seen in law enforcement mode as one of Jim Gordon's loyal cops in The Dark Knight.
---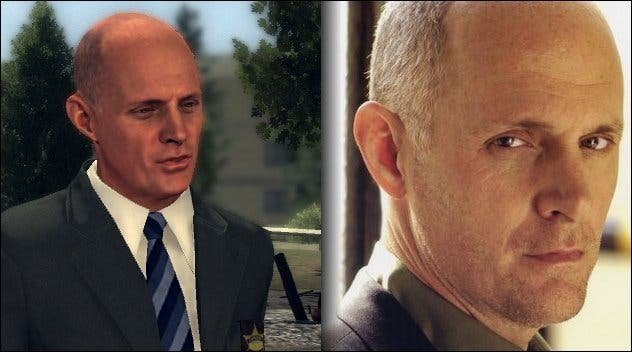 The actor: Andy Umberger
In the game: County coroner Dr Malcolm Carruthers, the man who prods corpses and waits patiently for Cole to ask "So...what have we got?"
Previously: Another medical role, though one involving far fewer naked dead women, Umberger features as Mad Men's resident psychiatrist Dr Malcolm Wayne. He's the guy who gets to listen to Don Draper's wife, Betty, as she catalogues the mental anguish of being married to an arrogant womanising ad man.