Whore of the Orient branded a "disgrace to Chinese culture"
"'It's the use of the word 'Orient'."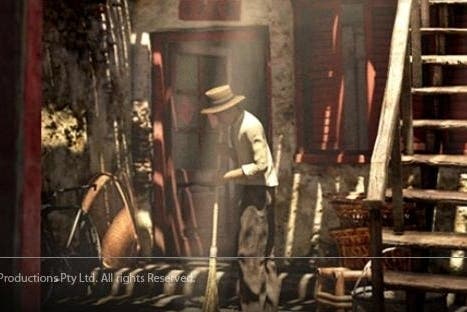 Whore of the Orient, the next game from some of the people who made LA Noire, has been branded an "attempt to disgrace Chinese culture, history and traditions".
City of Monash councillor Jieh-Yung Lo, who is unhappy at the title of the game, plans to take Kennedy Miller Mitchell to the Human Rights Commission on the grounds of racial vilification, Australian website The Age reports.
"It's the use of the word 'Orient', more even than the word 'whore', that is the issue," Lo said. "The O-word is very similar to the N-word for African-American communities. It's a 19th century racial-colonial conception and it's especially painful for older people in the communities. That was a very bad time in China, and people don't want or need to have that dragged up."
In 2011 Brendan McNamara, the controversial writer and director of LA Noire, told Eurogamer Whore of the Orient was "one of the great untold stories of the twentieth century". He signed a deal with Sydney, Australia-based production company KMM, which makes CGI penguin movie Happy Feet and the Mad Max movies, after Team Bondi went bust. Whore of the Orient is an historical nickname for the city of Shanghai, where the game is set. Due for release on PC and next-generation consoles, it would star a 1936 version of Shanghai, "the most corrupt and decadent city on the planet".
KMM, which has for some time now declined to comment on development of the project, received $200,000 from Screen New South Wales - something Lo, a self-confessed gamer, is particularly angry about.
"Australian institutions should be encouraged to fund projects and initiatives that cultivate mutual understanding and prosperity in the Australia-China relationship," he said. "We need to build greater trust and cultural understanding rather than promote division and negativity."
Lo wants Team Bondi to retract the title and cease development of the game.
In April this year it was reported that Warner Bros. pulled out of an unannounced deal to publish Whore of the Orient, leading to layoffs and development trouble. As of January 2013 Team Bondi was still searching for a replacement publisher.
Team Bondi's previous game - the Rockstar-published LA Noire - was a financial and critical success, but its development was marred by controversy surrounding working conditions at the developer. The studio's relationship with publisher Rockstar also reportedly soured.
Leaked gameplay footage is below.