Where's the cheapest place to pre-order Super Mario 3D World?
It comes bundled with Bowser's Fury.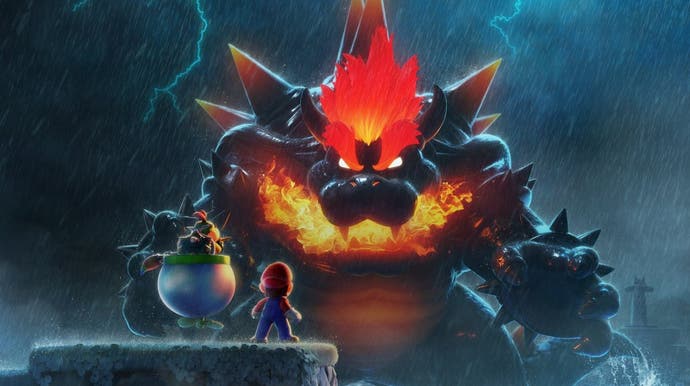 Mario's making another return to the Switch, as Nintendo is remaking Super Mario 3D World, the Wii U title from 2013 that saw a recent translation of classic Mario level design to a full 3D environment, with the addition of the iconic (and slightly strange-looking) cat costume that allowed the characters to crawl all over walls. Below we'll show you the cheapest places to pre-order Super Mario 3D World and Bowser's Fury, the free extra that comes bundled with every copy of the game.
Though we haven't got much in the way of details about it yet, the extra Bowser's Fury looks like some big expansion for the main game that we haven't seen before. Solid info is thin, but a trailer showed Mario and that little snot Bowser Jr. (armed with the paintbrush from Mario Sunshine) working together to bring down a larger and more monstrous Bowser than perhaps we've seen before. Also, at one point Mario seems to turn into a Super Saiyan Cat Kaiju? It's all very strange, but those who want all the details can see the trailer and the info of the reveal here.
Below we'll be listing all the best prices we can see for where you can pre-order Super Mario 3D World and Bowser's Fury for its February 12th launch. Of course, we'll add more info as new retailers get it in stock and prices change.
Digital
Physical
If you're still interested in upcoming Nintendo games, you can always check out where to pre-order Pokemon Snap right here! Or take a look at where to get Demon's Souls at its lowest price here! Alternatively, follow Jelly Deals on Twitter for instant info on deals across the internet, gaming and otherwise.