Where's our Watch Dogs 2 review?
In the doghouse.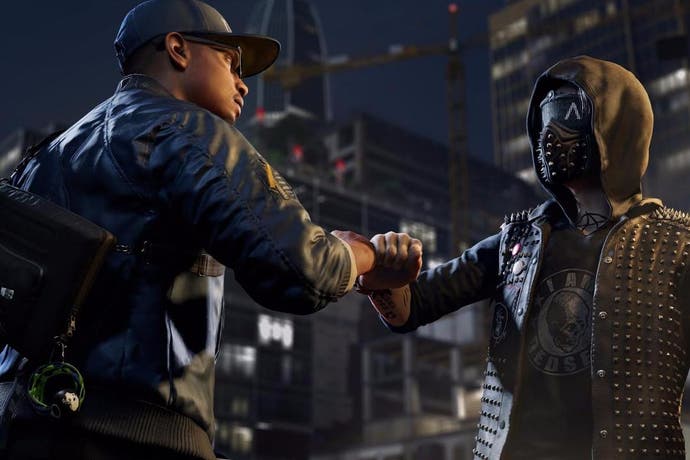 UPDATE: Our review for Watch Dogs 2 is now live - and despite its online problems it's a massive improvement over the original.
ORIGINAL STORY: The embargo for Watch Dogs 2 reviews has just lifted, and having spent quite some time with the finished article with Ubisoft having given out final code last week it's looking like a sizable improvement after the first game with a new sense of personality and purpose. Right now, though, there are crippling issues with the seamless multiplayer that have the potential to impact performance for all players, sending the frame-rate plunging and causing hard crashes.
We've got a little more detail from Tom Phillips who's spent some time investigating the problem, and Ubisoft is aware of the issue and is working on a fix, with the multiplayer presently offline - but right now we can't in good faith publish a review of a game that's not currently working as advertised, and would advise caution until the problem is properly fixed. We'll be keeping an eye on the situation and reporting back, and hopefully it won't be too long until we can bring you our final verdict.
"Watch Dogs 2 is that rarest of things: a blockbuster video game that threatens to have something to say," says Simon Parkin, who's working on our review. Here's hoping these issues don't get in the way of what looks like an otherwise impressive game from Ubisoft Montreal.