Killing crows and closing car doors
A clueless couple of hours with The Division beta.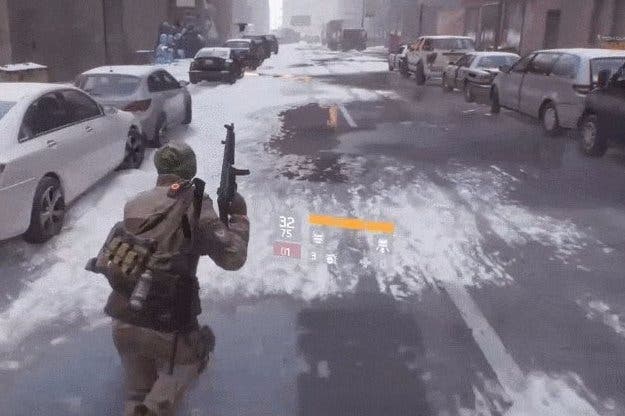 We've told you what you're supposed to do in The Division.
But the game's closed beta is a little bit different. It's available today on Xbox One and tomorrow on PlayStation 4 and PC, if you previously had the game pre-ordered.
Even if you do get in, however, you're not playing with the character you'll take forward to the final game. It means there's no pressure to start playing properly straight away. Any progress you make will be left behind at the end of the beta, as will any items you collect.
The beta is more about learning the game's systems - and what you can and can't do in the game.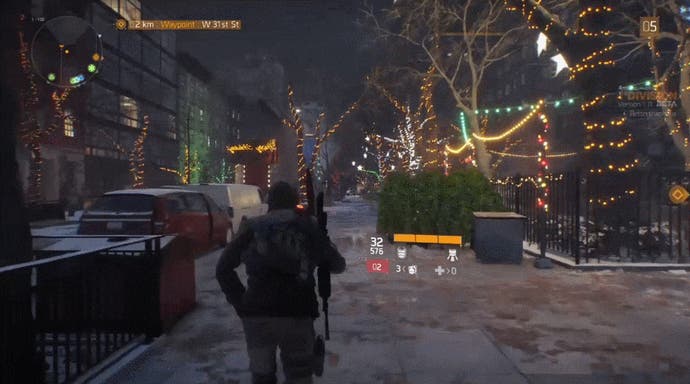 First off, you'll notice how the game looks; the day-night cycle, the soft flurries of snow at certain times, the wet slush under foot. And there's plenty to look at - even if the beta's map is a little small. There's some genuinely pretty areas, which are even prettier at night.
The Division is set just after Black Friday in New York, so the city is still decorated with Christmas lights. This area shown above even has its own red Coca-Cola-style truck.
There's an impressive level of detail to be seen in every street making the world feel abandoned and lived in - even if the never-ending piles of refuse sacks all look a little familiar after a while.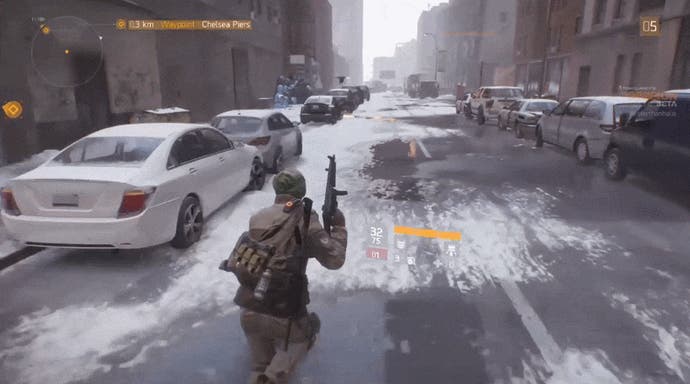 Oops. Well, that crow shouldn't have been there. Turns out killing them gives you XP.
Anyway, back to the world. The first thing I did was close a bunch of car doors - something Ubisoft has been showing off since The Division's initial reveal back in the summer of 2013.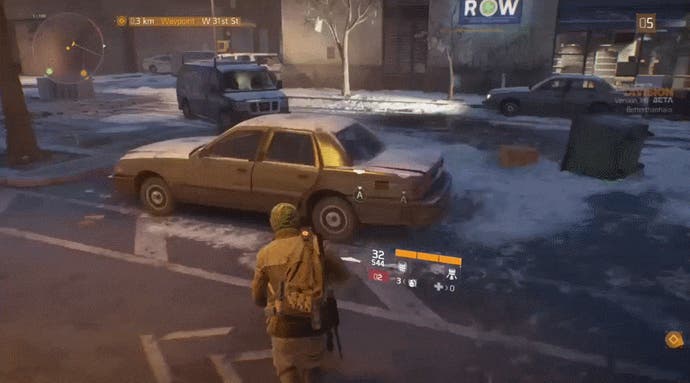 You can still shoot out the tyres, too - not that this really gets you anything. The Division's streets are lined with parked, derelict cars but you only travel around the city on foot.
That's fine, though - the map is small and dense enough that on-foot travel makes the most sense. A few of the game's buildings can be entered into and explored for ammo refills or small dollops of loot - new guns, cosmetic items and the like. Not that I'm really sure I need to choose between a casual beanie or modern skull cap.
Then there's the city's wildlife, as well as NPCs (all invulnerable), which help bring the city to life.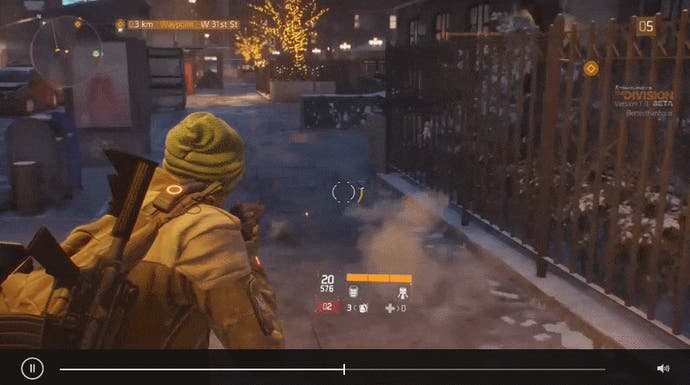 And yes, you can shoot the rats. They also give XP - but sadly there's no bonus for getting a triple kill.
I'm a little worried about the game's map size. You can trot the length of the beta zone in just a few minutes - and that's half the width of Manhattan. Considering that the full game only covers this one district of the city - and even then, only its middle section - it doesn't feel that big.
But it's impossible to draw any firm conclusions just yet - the beta is constrained to just a section of the full game's map. Try to leave it and you get a warning message threatening disconnection. Also, this is the game's opening, lowest level area - later areas cannot be strolled through quite as easily.
I spent my first hour with The Division exploring its opening area and picking up a couple of sidequests from the first hub, such as hunting down a missing citizen via a Batman-style reconstruction of where she was seen last. I rounded things out with a quick trip into the game's Dark Zone - the one lawless area in The Division where player vs player combat takes place.
You can tell the game is having to work harder in this walled-off area - it is dealing with an extra layer of online interaction, which sometimes results in a little bit of slowdown and texture pop-in, something I didn't see at all in the rest of The Division's world. Heading into this area can also take a few seconds while other players load in around you.
But, overall, I'm intrigued to play more - and play the game properly. Until then... well.