What Outside Xbox makes of Titanfall
Plus seven reasons Wolfenstein might not suck and thoughts on Dark Souls 2.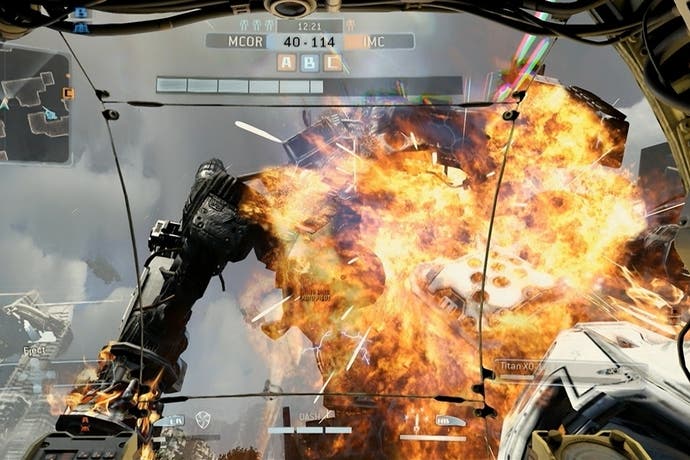 Greetings, Eurogamers. Stand by for another orbitally deployed pod, full of gaming video that is somehow not completely liquefied after slamming into the ground.
Xbox One's great hope for salvation, Titanfall, has stomped into town and with it a surprise price cut for the console itself. Regardless of what you think of Microsoft's console war prospects, the game is a big deal. After spending the better part of the last week playing the full version, we hash out exactly what we thought of Titanfall.
We were roundly unimpressed by Wolfenstein: The New Order when we played it previously. Now we've had some quality time with the first couple of hours and are convinced it's nowhere near as dreadful as we thought it would be. Here are seven reasons why The New Order won't actually suck:
Talking of sucking, we are absolutely awful at Dark Souls 2, which is the haunting muse for this week's Show of the Week. In honour of its uncompromising approach, we ponder five of the most difficult games out there and why we love them:
If you enjoyed this stuff and want the full buffet, we can wholeheartedly recommend subscribing to our YouTube channel. Otherwise, see you same time, same place, next week.