What EA is and isn't saying about microtransactions returning to Star Wars Battlefront 2
"I would choose my words carefully..."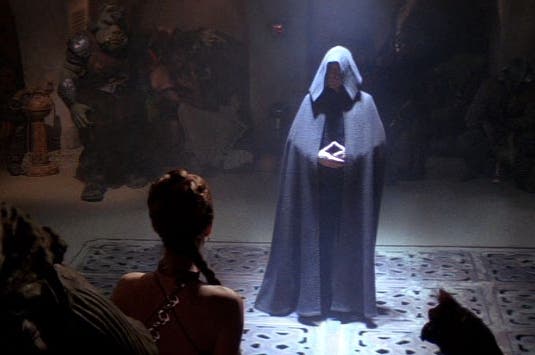 Last night was financials night for Electronic Arts and a chance for investors to ask about the sticky situation of suspended microtransactions in Star Wars Battlefront 2.
The most pertinent quote came from a Wall Street Journal report. EA's money man, Blake Jorgensen, told the publication monetisation would be reinstated sometime "in the next few months". "We'll do it when we think it's ready," he reportedly said.
A screenshot of the entire, very short, WSJ article was tweeted by WSJ reporter Sarah E. Needleman. The article itself is available only via the subscription-restricted Dow Jones Newswire.
The publication erroneously said Star Wars Battlefront 2 sold 9 million units during the quarter, but EA actually reported closer to 7m sales. EA's head money man Blake Jorgensen said, during the company's earnings call (recording available via EA's investor site, and transcript on Seeking Alpha), "We had expected the sale of about 8 million units [of SWBF2 during Q3] but we fell short of that by less than 1 million units."
EA boss Andrew Wilson, also speaking in the company's earnings call, said Star Wars Battlefront 2 was "definitely a learning opportunity". "We never intended to build an experience that could be seen as unfair or lacking clear progression," he said.
When asked directly about microtransactions returning to Battlefront 2, Wilson said the team was working on how to fit a "digital economy" into the game, and "over the next coming months we'll have more to share on that front".
Juicily, Wilson was also asked what Disney thought about the whole thing, because remember, amid the loot box controversy - headlined by Star Wars Battlefront 2 - were serious allegations of gambling.
"I would choose my words carefully: you shouldn't believe everything you read in the press," Wilson said. "We have a tremendous relationship with Disney. We have built some amazing games together ... and we have been very proactive in that relationship in service of our players. At a point where we [decide] we have the right model for our players and our global community, I have no doubt we will get the support of Disney.
"Again, as we look forward, the big learning is there is no one-size-fits-all [approach] when it comes to event-driven live services, but at the very core we must always build on a foundation of player choice. That might be the choice of whether a player engages in a particular mode or not; that might be whether a player decides to grind for something or not. In all things it's around providing a fair playing field where players feel they have choice.
"You should expect we will continue to drive hard against that and ensure, again, we didn't set out ... to build a feature set that could be perceived to be anything other than fair. It's clear we didn't quite get that balance right, but we are doubling down now to ensure we do it."
On the topic of gambling, Jorgensen quickly added: "I'll just add we do not believe loot boxes and similar mechanics are a form of gambling. There are a plenty of governments around the world that have agreed with us on that - and it's not just us, it is the entire industry. We work very carefully and closely with all our industry partners and the ESA, the industry body, to make sure people understand exactly what loot boxes are, exactly why they're not gambling, and we'll continue to engage in that going forward. We think that's important. There's a lot of consumers who would argue the same thing based on their great experience they've had with fun games with associated live services, which some are maybe misconstruing as a loot box or a gambling mechanism."
Vic Hood investigated for Eurogamer whether boxes were gambling, and later interviewed the UK's Gambling Commission about it. And Wesley rounded up the whole loot box saga in an end of year feature.
Their comments suggest EA intends to return paid loot boxes to Star War Battlefront 2. What will be in the loot boxes, however, remains unclear. There's lots of talk of things being "fair", which presumably means not allowing people with money to buy an advantage, but they also talk about giving the option to "grind" or not, which sounds as though some kind of progress will be up for sale.
Whatever happens, EA is taking its time, and that gives me hope for an overhaul. But will Star Wars Battlefront 2's Star Cards, the game's ability system, ever be removed from loot boxes? Will they ever contain only cosmetic items, as in a game like Overwatch? They'll still be random, still be part of the whole gambling discussion, but at least getting ahead in the game - progressing - would no longer be inseparable from them.