Well, the good news is, Death Stranding is playable
And Mark Cerny's played it.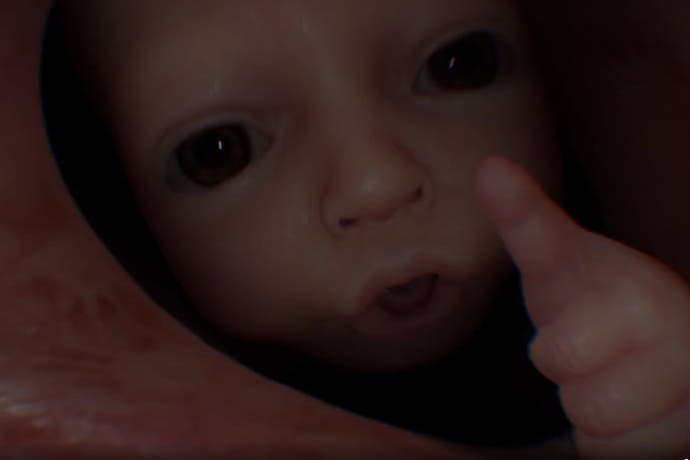 That weird Death Stranding trailer - the one with the thumbs up fetus inside Norman Reedus' throat - is rendered in real-time on a PlayStation 4 Pro, developer Hideo Kojima said during the PlayStation Experience.
No-one's really sure what the trailer's about. Well, that's not true. Kojima, you presume, understands what it's all about. And Mark Cerny, PlayStation 4 system architect, is starting to understand what it's about, because he's played it.
Cerny said on-stage that the weird thing about the trailer is you start to understand what it's about once you've played Death Stranding for four or five hours, which means the game is playable!
The area we see in the trailer is fully playable, Kojima added. How that works, though, we don't know.
Death Stranding is a Sony-published game, and I have to confess, when it was announced I wasn't sure whether it was set for PS4 or the inevitable PS5. Perhaps it's coming sooner than I expected.