Emma Kent tells us about the Red Dead Online problem
Plus: Hindsight! Hard West 2! And more.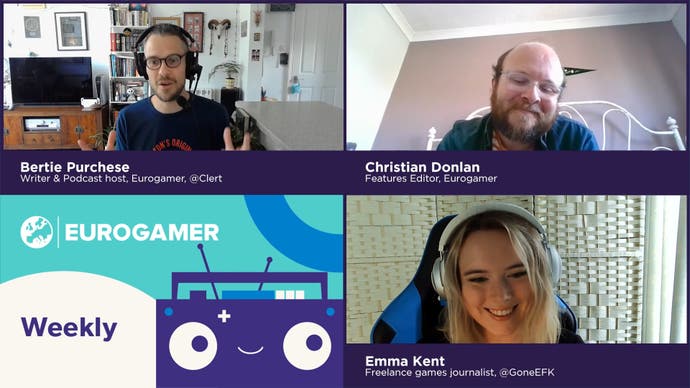 Another Monday, another Weekly - the show where we recap last week on Eurogamer for you. Remember, premium supporters get these episodes every Friday in time for the weekend, whereas everyone else listens from Monday.
Today, we've got former Eurogamer writer Emma Kent back! And it turns out that since moving on from Eurogamer, she's rediscovered a passion for football, and thrown herself so fully into it that she'll soon be in the FA Cup!
She's also been turning out some great pieces for us, including two State of the Game pieces - one on Valheim and one, more recently, on Red Dead Online. And it's that that we dive into first today.
We hear more from Christian Donlan about the two games he reviewed last week: Hindsight and Hard West 2. Hindsight being the exploration of memory and grief that follows a woman returning to her family home after her mother's death; and Hard West 2, the cowboys meets XCOM game with a few formula-exaggerating ideas of its own. They're both great.
I talk a bit about South of the Circle, the game with superb acting that impressed me; we get into MultiVersus, the Smash Bros.-alike with Warner Bros. characters; and I get excited about The Mortuary Assistant, after watching Zoe and Ian talk about it and stream it. All that plus our thoughts of Fortnite many years on, a Star Wars Jedi Knight 2 VR remake, and a rundown of the news that caught my eye.
You can find Weekly - plus our Newscast show and our in-depth interview show One-to-one - on all major podcast platforms, all under the same Eurogamer Podcasts roof. Here are some handy links:
That's it! I hope your week is off to a lovely start.