"We aren't masters of manipulation" says Apex Legends dev in response to battle pass grind complaints
Olympus, I accept this message.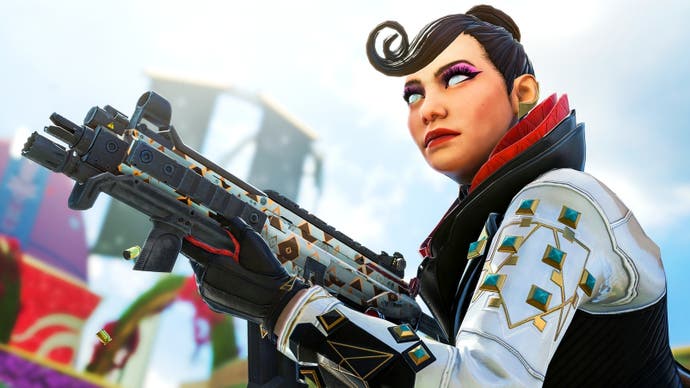 Season 7 of Apex Legends landed earlier this week with a new map, legend and vehicles, and while most of the new content seems to be going down well with players, one thing definitely hasn't - and that's the updated battle pass system.
Respawn decided to overhaul the system in an effort to make it "more streamlined and rewarding" for Season 7, but players have expressed frustration with the pass, arguing the new system has turned the battle pass into a real grind. In the face of these complaints, it seems Respawn has tweaked the battle pass to make earning rewards a little easier - yet not everyone is satisfied.
As explained in the official Respawn blog post, Season 7 changed the challenge rewards from CP to stars. Each star is worth a tenth of a battle pass level, and once the meter is full it rewards a level and then resets. But players took issue with the sheer amount of XP required to earn a star, which initially needed 10k XP, meaning a battle pass level was worth 50k XP (without doing challenges). The loss of weekly recurring challenges for completing dailies has removed further chances to earn battle pass levels, and players say challenges are now much harder, with far worse rewards. Respawning five squadmates in Season 6 would have earned a battle pass level, for instance, but you now must respawn 15 teammates for two stars - effectively 20 per cent of a battle pass level.
"Proud to announce that after all five daily challenges, 20k XP, three top fives, and one win with eight kills, I have finally hit battle pass level two," said one enormously popular Reddit post yesterday.
"I've finished all of my daily quests and I still haven't leveled from one to two until I get my bonus star from XP," said another user called looseygoosey11. "It takes 10k XP to get one star... so 100k XP for one BP level. Previous BP XP track was 9/18/27/36/54... so basically we're getting one battle pass level for every four we would have gotten last season."
And of course, there have been plenty of jokes about the situation.
"The battle pass finally makes sense", said user CailHancer. "Think about it, Horizon was stuck in a black hole for 87 years. A clever reference by Respawn how you also need about 87 years to comfortably complete the battle pass."
Unsurprisingly given the strength of the backlash on Reddit and Twitter, Respawn has now rolled out a change to reduce the amount of XP required for a star from 10k to 5k, and weekly challenges will take less time to complete from next week.
"Two goals for the Battle Pass in Season 7 were [to] make it engaging for the entire length of the season, [and] encourage you to try out new Legends and playstyles", Respawn said on Twitter. "We think we missed the mark with the first iteration, so hopefully these changes help out!"
We've seen a lot of feedback about Battle Pass progression being too slow. So today we'll ship the following change:

🔸XP required per Star: 10,000 > 5,000

Also, starting next week, your Weekly Challenges will take much less time to complete.

— Apex Legends (@PlayApex) November 6, 2020
The reason why many players became so upset with this, beyond the pass just feeling unrewarding for the money, is that (like battle royales such as Fortnite and Warzone) Apex allows players to purchase battle pass levels with in-game currency. This led some to claim the battle pass change was an effort to push owners into spending more money to get the higher-tier rewards. And despite the tweak, a lot of players are still unsatisfied, as some believe Respawn should reduce the required XP even further, and the system is still far more gruelling than in previous seasons. In a feedback thread on Reddit, Respawn stepped in to reassure players it was not trying to manipulate them.
"I don't know how else to respond to this other than by saying, bluntly, we aren't masters of manipulation," said director of communications and community Ryan K. Rigney. "We actually just screwed this one up.
"Today in a meeting with a bunch of leads, Chad [Grenier], our game director, was like, 'hey, I played for six hours last night, why did I only get one level.' And like three other people chimed in to go, basically, yes, Reddit is right, this feels bad, and somebody should've called it out earlier," Rigney added. "We had a conversation where we realised that - because we often reset our accounts and wipe our progress when swapping builds for playtests - a lot of [us] hadn't been paying attention to what it felt like to go through the Season 7 battle pass."
I suppose you could say the battle pass wasn't particularly Trident-tested.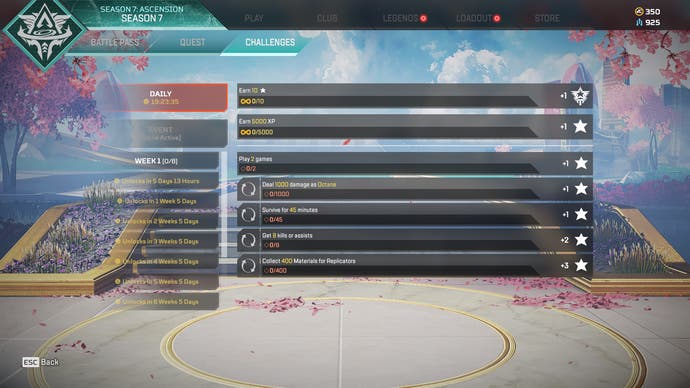 The fact Respawn has opened up a feedback thread and is asking for "criticisms and opinions" suggests it's taking player complaints seriously, and hopefully will implement more drastic changes in future. Interestingly enough, this isn't the first time Respawn has come under fire for having a grindy battle pass: its very first offering was similarly criticised for being unrewarding and a bit of a slog. Back then I expressed a wish for Respawn to make the challenges feel as generous as those in Fortnite, and some players are once again asking Respawn to take a leaf out of Epic's book. I suppose time is a flat battle royale circle, after all.