We've played five hours of Far Cry 6
Ian talks third-person sections, base building, story and co-op.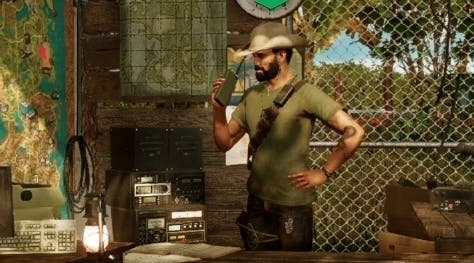 Eurogamer's Far Cry expert Ian has been busy blasting away at no less than five hours' worth of Far Cry 6. He's tried the game's co-op mode and got properly stuck into its story campaign starring Breaking Bad's Giancarlo Esposito, and uncovered a number of other interesting revelations along the way.
Did you know, for example, that the game transitions to a third-person view when visiting one of its base camps? This lets you spend a bit of time seeing resistance fighter Dani Rojas, the game's playable character, who is otherwise only shown in cut-scenes and special attacks.
Speaking of base camps, Ian has more in the video below about Far Cry 6's foray into base building mechanics - which look like they'll feature here for the first time in a non-spin-off Far Cry game.
Watch the video above for more detail on the character-modding customisable Supremo backpacks, whether Amigo animals are any good, and plenty of Far Cry Easter eggs.
If you're after more on Far Cry 6, then Ian has you covered. He previously picked apart 100 details spotting during the game's E3 week showing and pieced together what we know of how this game fits into the series' established lore.