Watch: We used a VR headset to cook meatballs in a virtual IKEA kitchen
Do the Strandmon.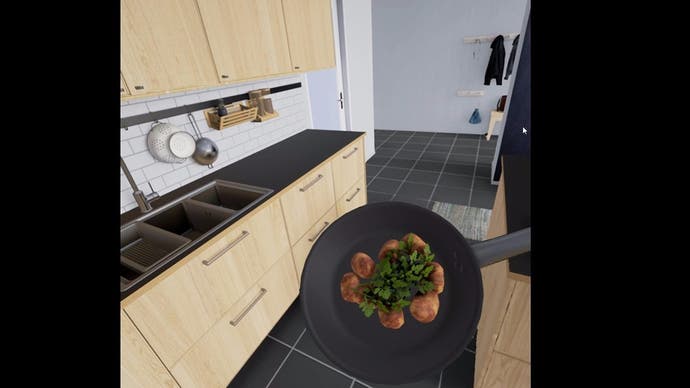 In what is perhaps the most Christian Donlan video we've uploaded so far, here he is venturing bravely into the world of virtual reality to experience firsthand... a virtual IKEA kitchen.
This is, perhaps, the start of something we can expect to see from a whole range of companies, not just those that specialise in Swedish flat pack furniture. Beaming products directly into the eyes of the consumer sounds like something that evil corporations would be really into and as Christian demonstrates below, it works.
"Building on the success of this wonderful piece of digital entertainment," said Eurogamer's Christian Donlan when asked for comment. "I hope they'll now expand towards the living room, where the Kallax and Strandmon await."
This video was not sponsored by IKEA. He's genuinely excited about this stuff.