Watch: We play a horror game on the HTC Vive
In this week's Eurogamer Show.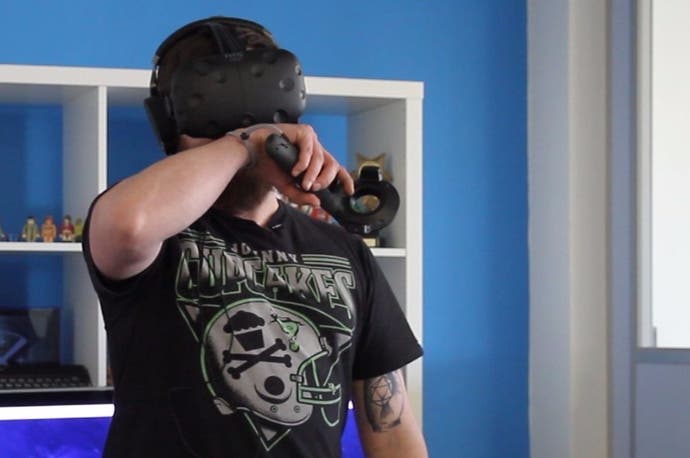 We've done an extraordinary amount of flailing in the Eurogamer office this week, thanks the the arrival of the HTC Vive and its attendant Tron-like controllers.
Wondering how best to illustrate what it's like to play a Vive demo for this week's Eurogamer Show, we somehow arrived at the conclusion that we should absolutely, definitely play a horror game. Needless to say, we ended up regretting this decision.
Watch the video below for a look at the Vive in action, as well as a surprising number of bleeped swear words - turns out fear makes Aoife curse like a sailor...