Watch: The toughest decisions that made no difference whatsoever
Plus more from Outside Xbox.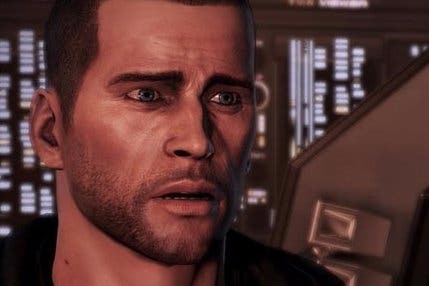 Hi Eurogamers, and welcome again to your weekly round-up of videos from Outside Xbox. We know you have a choice when you watch online videos about videogames, and we thank you for choosing Outside Xbox.
Speaking of choices, the hardest in-game decision you had to make back in the day was whether to kill hell demons using a chainsaw or something less awesome.
Yet in today's sophisticated, choice-offering games, some meaningful-looking decisions turn out to be no more consequential than Commander Shepard's haircut. Just recall these tough videogame decisions that in the end made no actual difference.
Also this week, we tackled Hitman's latest level, set in and around the luxurious Himmapan Hotel in Bangkok. Our targets are Jordan Cross, rock star and heir to a media empire, and the lawyer who helped him escape a murder charge.
The level is named Club 27 in reference to the high-profile rock stars who died at age 27, such as Jimi Hendrix, Kurt Cobain and Jim Morrison. Cross isn't quite on their level, but it is his 27th birthday, a circumstance Jane uses to her advantage when she smothers him with his own birthday cake.
I prefer the more glamorous route of disguising myself in the skinny jeans and floral shirt of Cross's replacement drummer, then earning his trust with some sick new wave fills before pushing him off a roof. Mike, on the other hand, opts to gas everyone in the hotel atrium. Less elegant, but a real timesaver.
Lastly, Attack on Titan: Wings of Freedom arrived in the West this week. It's the game adaptation of the anime about giant naked zombies trying to eat humanity, and the shouting teens trying to stop them.
Show of the Week gets to grips with Attack on Titan and asks the question on everyone's lips: what's with all the creepy naked enemies in games?
For more videos, visit us at outsidexbox.com or subscribe to our YouTube channel. See you there or back here in seven days.