Watch: The alien races that look like beautiful human women by amazing coincidence
Plus more from Outside Xbox.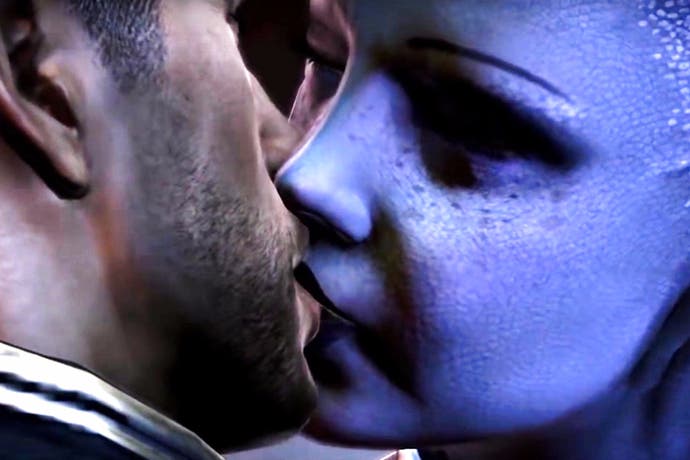 Greetings, Eurogamers, and thanks for joining us for this hand-picked selection of Outside Xbox videos, where we've recently expanded our field of expertise from video games to xenobiology.
Imagine the infinitesimal chance of stumbling across sentient humanoid alien life in this vast universe, then imagine the probability it would look exactly like a sexy human lady, except blue or green. The following video suggests the odds are much, much better than you might expect.
Upcoming supernatural assassin sim Dishonored 2 was also on our minds this week. This sequel gives you the option of playing as Corvo, the Royal Protector and hero of game one, or as Emily Kaldwin, his daughter and also Empress of the Empire of the Isles. You may remember her as the little girl from the previous game (so we assume the canonical ending wasn't the one where we let her fall off a bridge).
Playing as Emily gives you access to new powers Shadow Walk, Far Reach, Mesmerize and Domino, which will help as you navigate dust storms, time warps and clouds of diseased blood flies. See it all in action in the Dishonored 2 gameplay below.
Finally, this week saw the release of Inside, a bleak, desaturated platformer specialising in physics puzzles and casually harrowing deaths. Show of the Week ponders this follow-up to Limbo from Danish developer Playdead, then other similarly harrowing game experiences through which we have gritted our teeth.
For more videos, visit us at outsidexbox.com or subscribe to our YouTube channel. See you there or back here in seven days.