Watch Red Alert 2 being played with the HTC Vive
Yuri-ly should.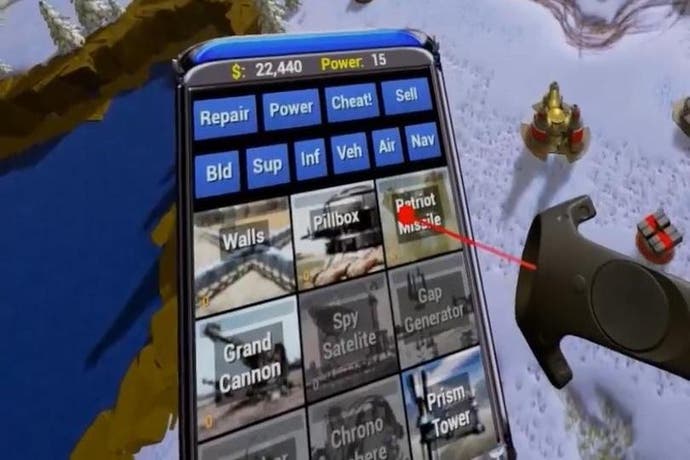 Okay, this is very, very cool. An Unreal Engine 4 developer has remade Command and Conquer: Red Alert 2 and has it playable using the HTC Vive.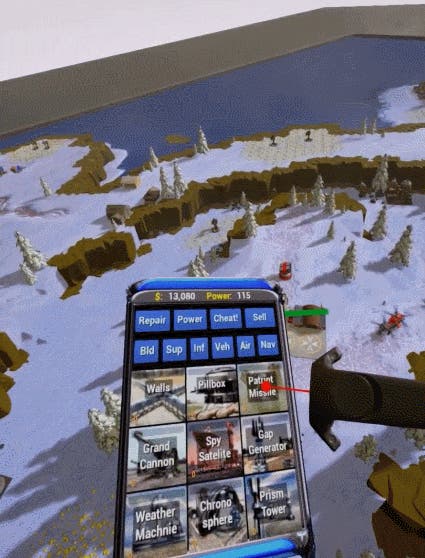 Ádám Horváth, whose previous projects include a virtual mirror for trying on clothes, created this demo as a proof of concept. Let's not get carried away here, we're unlikely to see a full VR remake of Red Alert 2, but this is perhaps a glimpse at one possible future for the RTS genre.
Either way, it's well worth a watch. He uses one of the Vive controllers to select and control units on the battlefield, whilst the other acts as a sort of in-game tablet, which can be pointed at to construct buildings and troops.
Many of the assets were provided by moddb user Slye_Fox, who had been remaking the game and its expansion, Yuri's Revenge, in 3D.
C&C: Red Alert 2 was first released back in 2000 and remains one of the most celebrated real-time strategy games of all time.