Watch out, huge The Last of Us 2 story spoilers are spreading online
UPDATE: Sony and Naughty Dog respond.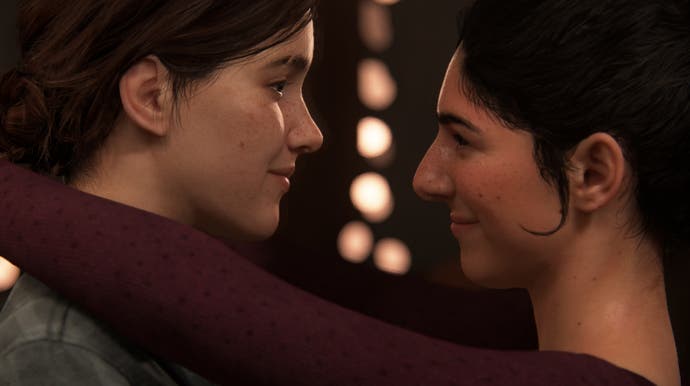 UPDATE 9pm: Sony has responded to the news that massive The Last of Us Part 2 story spoilers have leaked online, telling Eurogamer, "We're disappointed that anyone would release unauthorised pre-launch footage of The Last of Us Part 2, disrupt years of Naughty Dog's hard work and ruin the experience for fans worldwide."
"We want everyone to have the opportunity to play The Last of Us Part 2 at the same time," it continued, "and ask that viewing or sharing of the unauthorised footage be avoided."
Naughty Dog has also released its own statement via Twitter, writing, "We know the last few days have been incredibly difficult for you. We feel the same. It's disappointing to see the release and sharing of pre-release footage from development. Do your best to avoid spoilers and we ask that you don't spoil it for others.
"The Last of Us Part 2 will be in your hands soon," the developer concluded, "No matter what you see and hear, the final experience will be worth it."
Sony earlier confirmed a revised release date of 19th June for The Last of Us Part 2 on PlayStation 4, following its delay "until further notice" last month.
---
ORIGINAL STORY 10.32am: Massive spoilers for The Last of Us 2 are now circulating online, in what is a devastating leak for Naughty Dog.
Video footage showing cutscenes and gameplay - including several pivotal scenes - is available to view online. Having seen them myself, you don't want to go anywhere near these if you care at all about the game.
The first videos have been pulled from YouTube and reddit by Sony, citing copyright concerns, but other versions are still being linked elsewhere. Discussion on social media is now rife on what the plot points mean for the game. There's a sense the genie is out the bottle.
So, needless to say, be careful where you click online if you don't wish to be spoiled.
It's a situation only made worse by the fact there's no knowing how long you'll need to remain unspoiled for, as The Last of Us 2 was recently delayed indefinitely due to the ongoing global pandemic.
The Last of Us 2 was originally due to be released back in February, but slipped to a late May launch. Now, it has no release date at all, even though the game is believed to be pretty much done (as today's leaked videos certainly prove).