Watch Microsoft's Phil Spencer accept the Ice Bucket Challenge
And who does he nominate?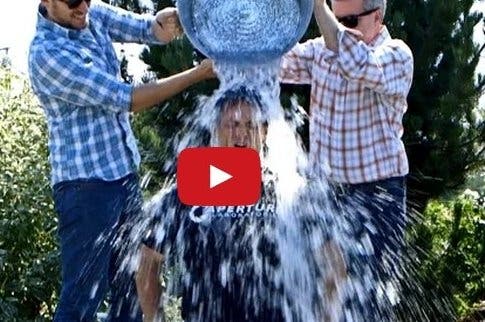 Xbox boss Phil Spencer has accepted his nomination to take part in the ALS Ice Bucket Challenge and, accordingly, has been covered in freezing water.
Thousands of people have now undertaken the experience to raise awareness of the ALS Association, which supports those suffering from the motor neurone disease known as Lou Gerhig's.
The viral stunt involves people getting a bucket of icy water poured over their head. Once complete, participants then nominate three further people to continue the challenge within 24 hours.
Spencer was nominated yesterday by Minecraft creator Markus "Notch" Persson (who also named Activision boss Bobby Kotick and Gears of War creator Cliff Bleszinski).
The Microsoft man in turn named Sony's Shuhei Yoshida, Nintendo's Reggie Fils-Aime and Valve's Gabe Newell.
Watch Spencer undertake his ordeal below, along with Notch's attempt.