Watch Link glide over Hyrule, for 22 minutes, without touching the ground
Soar winner.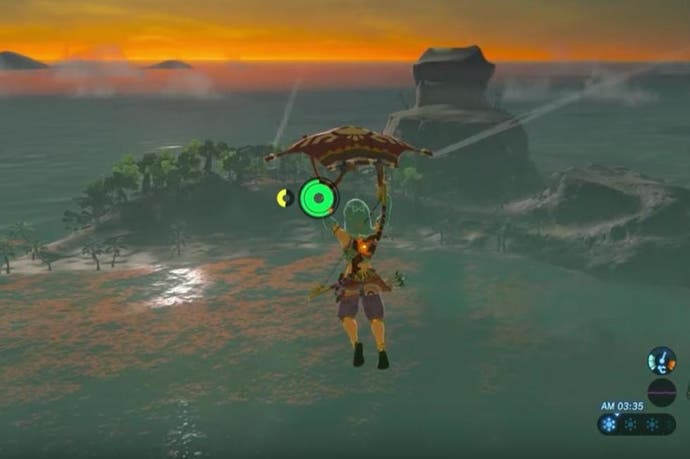 One of The Legend of Zelda: Breath of the Wild's most entertaining toys is a glider that lets players soar over the expansive land of Hyrule. Typically gravity and stamina prevent Link from hovering too far, but diligent YouTuber Yukinosan found a way to stay adrift for a staggering 7615.8 meters.
As seen in the video above, Yukinosan uses bomb arrows to create updrafts of wind while also relying on stamina elixirs to maintain a grip over the glider. The pro player also had to ensure that they have multiple bows, since each one breaks after firing too many bomb arrows.
The whole journey, beginning in the Northwest region and concluding at Eventide Island in the Southeast, takes nearly 22 minutes. Their reward for this momentous feat: 100 rupees. But can you really put a price on a record like this?