Watch: Let's get festive with an Overwatch Winter Wonderland livestream
A Mei in a manger.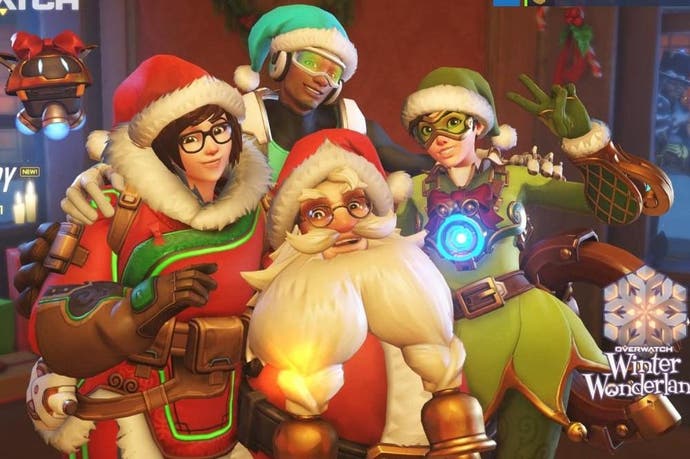 We're still enjoying Overwatch quite a bit, so these days it doesn't take much to convince us to jump back on for a livestream. That said, the latest patch brings with it an impressive festive offering, including frosty new skins, adorable emotes, sprays, victory poses, and a new 6v6 Arcade Brawl mode, Mei's Snowball Offensive. Located at Ecopoint: Antarctica, the mode sees every player using Mei, equipped with a snowball blaster that only contains one shot, though it can be reloaded at snow piles. Which is music to my ears, as I was never very good with Mei. Any items you unlock will be yours to keep, but the Winter Wonderland content is only available until 2nd January, so best hop to it.
We've also splashed out on a few new Loot Boxes (and some Christmas chocolate), so join us from 3pm this afternoon for a bit of Wintery fun. Tis the season, after all.