Watch: Johnny plays Final Fantasy 7 while Aoife sits and judges
They also play a very weird game of Would You Rather.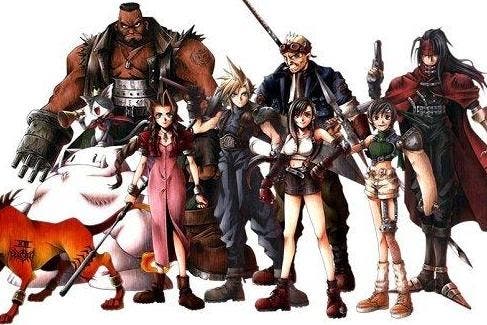 We all have that game, don't we? The one that, while yes, the years have shown you that other games may have done it differently and better, and that while - eesh did those textures always look like that? - some elements may not have been as polished or as groundbreaking as you remember them, your fondness is tied to more than just the mechanics or even the characters. I know we have a tendency to overhype or overexaggerate just how brilliant/influential a game FF7 was, but I'll always regard it as a favourite because of summer evenings spent huddled up against the TV screen, conferring with friends over rumours of secret characters and items, getting midi themes stuck in a loop in my head for weeks on end.
So yeah, I'm a little bit protective when Johnny comes along, never having played more than an hour of a Final Fantasy game in his life, to give it a try. He took my incoherent gushing over a 20 year old JRPG very much in his stride, but I am disappointed that we didn't get very far. It's interesting seeing the game again through new eyes though, even if it makes me even more nervous as to how the remake will turn out.
I'd be quite keen to do a full Let's Play of Final Fantasy 7 as the Remake's launch approaches, so hopefully, time permitting, that's something we can have a think about doing. Until then, what are your thoughts on how Square Enix and Tetsuya Nomura can make the FF7 remake a success?