Watch: Five reasons Ezio is the best assassin
Best Firenze.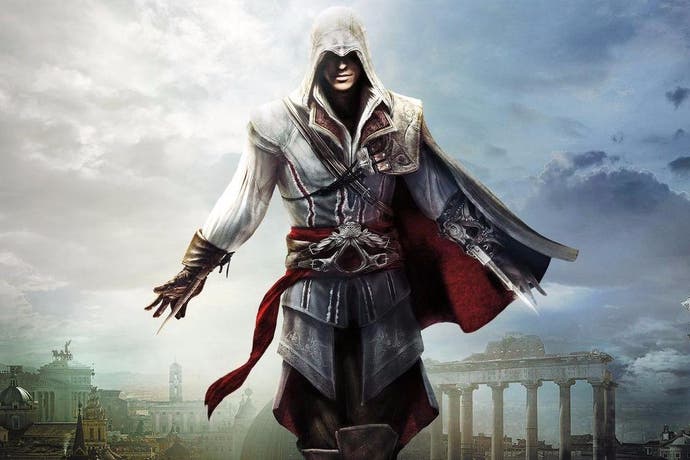 Assassin's Creed: The Ezio Collection launched last week, bundling Assassin's Creeds 2, Brotherhood and Revelations onto the current generation of consoles - which is good really, as it's about time the Xbox One and PS4 got a decent assassin.
I mean no disrespect to Kenway, Arno or the Frye twins, of course - they're perfectly good protagonists and all, it's just that nobody can hold a candle to Ezio Auditore da Firenze. He's charming, he's got a nice beard and his torso seems to get exponentially bigger as he ages. What more could you want in a character?
To mark the occasion, I pulled together five reasons why Ezio is the best Assassin's Creed assassin. Hit play on the video above, sit back and spend some time with a lovely, charismatic Italian. Ezio also features in the video (chortle).