Watch: Festive Hitman gameplay and a sack full of prizes in the Eurogamer Christmas stream
The gift of giving starts at 3pm GMT.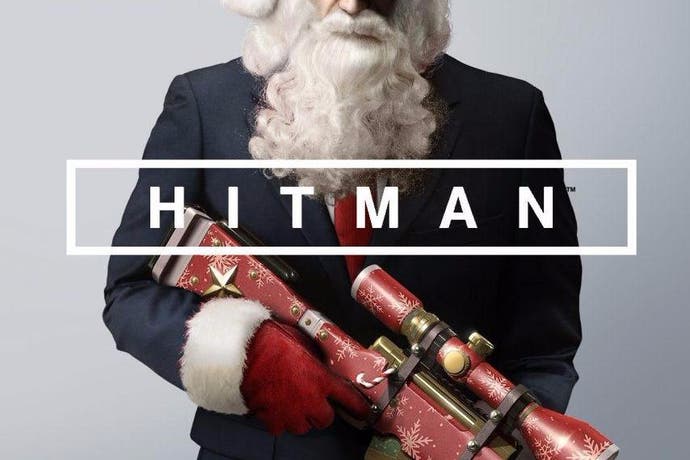 Wow, time flies doesn't it? I can't believe it's time for another Christmas stream already, it seems like only yesterday I was playing Marvin's Mittens for last year's festive broadcast.
If you're a regular live stream viewer you should know the deal by now - I play a Christmas themed game and, while doing so, give away lots of free games that have been kindly donated by a generous bunch of developers and publishers.
However, this year will be slightly different because, as well as the usual free digital games, I'll also be giving away some cool physical swag like Christmas jumpers, T-Shirts and for some reason, a gas mask...
As with every Christmas stream before this one, I'd like to encourage anyone watching to get in the Christmas spirit by giving away any spare games codes you may have left over from Humble Bundles etc, to your fellow viewers in the comments section of the stream below. Which starts at 3pm GMT, in case you were wondering.
While Holiday Hoarders is free to download for everyone, Square Enix is releasing the DLC in support of World Cancer Research Fund. If you fancy donating to the cause, head on over to www.wcrf-uk.org/hitman and give what you can.
Finally, I just want to thank you all for the support you've shown our video team this year. We've had a wonderful time making videos for you all and your feedback has only helped to make our output better.
Do have a lovely Christmas!