Watch eight minutes of gameplay from rat-infested 'solo co-op' adventure A Plague Tale
Out on PC, Xbox One, and PS4 next month.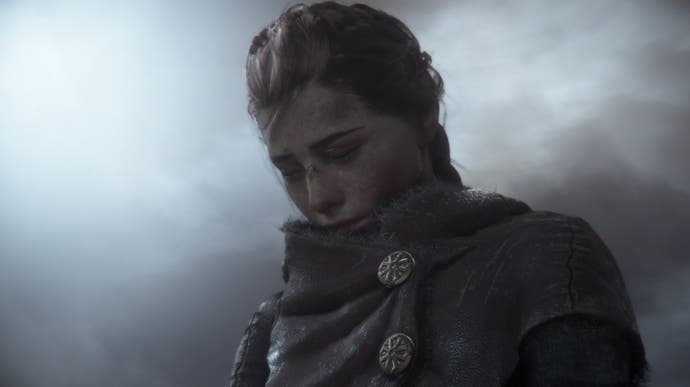 Developer Asobo Studio has offered up eight solid minutes of gameplay footage from its bleakly intriguing "single-player co-op" adventure, A Plague Tale: Innocence - which is coming to PC, Xbox One, and PS4 on May 14th.
A Plague Tale, if you haven't yet been introduced, unfolds across an understandably grim, plague-ridden 14th century France, and follows the harrowing journey of a nobleman's two children - Amicia and her sickly 5-year-old brother Hugo - as they attempt to flee the Inquisition.
That translates to a third-person, narrative-driven adventure - one that attempts to give its miserable world some heart through the central relationship of the two siblings - built around stealth and dual-character puzzling, as players navigate the desolate, fog-shrouded landscape, evading ravenous rat hordes, English soldiers, and the aforementioned Inquisition.
There's an awful lot to like about that set-up, and while the eight minutes of gameplay footage above makes it clear that we're far from triple-A territory in A Plague Tale, there's still enough promise in its bleak atmosphere and strikingly realised setting to keep me sufficiently intrigued.
We'll know how it's all come together when A Plague Tale launches on May 14th.