Warframe's latest cinematic quest The Sacrifice is out this month on PC
Releasing later on Xbox One and PS4.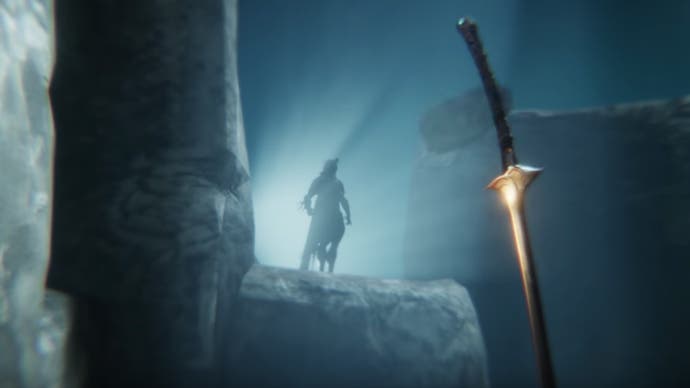 Warframe's latest cinematic quest, The Sacrifice, will launch on PC this month, Digital Extremes has announced.
The Sacrifice, whose specifics have so far remained elusive, was first announced at Warframe's TennoCon fan convention last July. Digital Extremes' latest introduction maintains the shroud of secrecy, enigmatically proclaiming that "As dreams fade and wars quiet, the time has come to embrace the greatest Warframe test of all". But there is at least this evocative teaser trailer:
The Sacrifice sits at the very end of Warframe's main quest line, and you'll need to complete all preceding episodes in order to play it on release day. If you've been lagging behind, there's a lot to get through in preparation for launch (ten quests in total if you're just starting out, including the most recent The Apostasy Prologue) - but Digital Extremes has produced a useful guide to get you ready for The Sacrifice's arrival.
There's also this reflective new trailer to get old-hands in the mood for the latest cinematic quest, but it appears to be a little heavy on spoilers for previous episodes, so you might want to proceed with caution if you're not up-to-date.
Additionally, in the run-up to The Sacrifice's release, Digital Extreme is offering a free Orokin Tea Set Decoration and 3-Day Affinity Booster. To claim them, you simply need to use the promo code "OLDFRIEND" on the Warframe website.
Digital Extremes notes that The Sacrifice will be heading to PC first in June, with a PlayStation 4 and Xbox One release date to follow.