Warframe's latest console update brings Ghoul hunting and customisable living quarters
Plus a new dynamic weather system.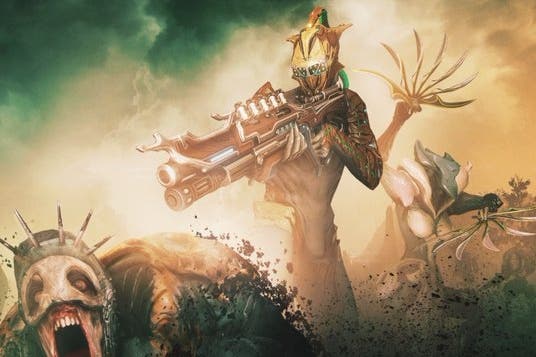 Warframe's latest update, which introduces Ghoul hunting, dynamic weather and customisable on-ship living quarters, has made its way to PlayStation 4 and Xbox One.
PC players received the update late last year, but console players can now enjoy the likes of Ghoul Purge Bounties, too. These bring a new level of challenge (and suitable rewards) to the Plains of Eidolon - Warframe's reasonably new open-world map - and task brave Tenno with ridding the landscape of tough Grineer Ghouls.
These formidable new adversaries roam in packs and specialise in close combat. They can be encountered via a Ghoul Alert, in graveyards and through Incursions or Bounties.
For those taking notes, there are four flavours of Ghoul in total: the Rictus Ghoul wields a rideable chainsaw, the Auger Ghoul uses dual drills to dig down into the earth and perform a surprise ambush elsewhere, the Devourer Ghoul can deploy a rapid jetpack rush and the Expired Ghoul can detonate itself in close confines.
Fortunately for everyone (apart from, maybe, the Ghouls), the update brings four new weapons designed to aid Ghoul slaughter: the close-range shotgun Corinth, the steel-bladed, fan-like Gunsen, the four-barrelled Quartakk and the automatic secondary weapon Stubba.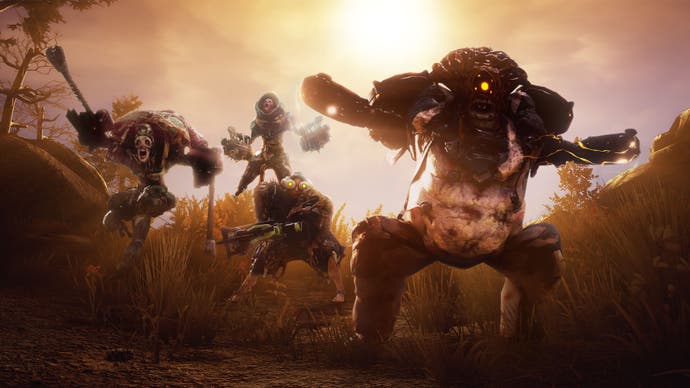 Aside from Ghoul hunting, console players will also be able to experience Warframe's new dynamic weather system, which adds rain, lightning, rolling thunder, changing wind and cloud patterns to the Plains of Eidolon. It's not just for show either; inclement weather also increases fish spawns and reduces the visibility of the hostile Grineer, meaning you'll need to be mindful of the elements and plan your Eidolon expeditions accordingly.
Last but not least, console players also gain access to their own living quarters aboard their starship home-base in the latest update. Not only do these spacious private chambers offer some peaceful escape between battles, they can be given a personal touch by installing poseable Warframes, companion toys, beds, wallpaper, fish tanks and more.
Warframe's update, which additionally brings a number of lower-key tweaks and refinements to the game's Focus system, should be available to download now on Xbox One and PS4.