Virginia is a first-person interactive drama inspired by Twin Peaks and X-Files
Believe.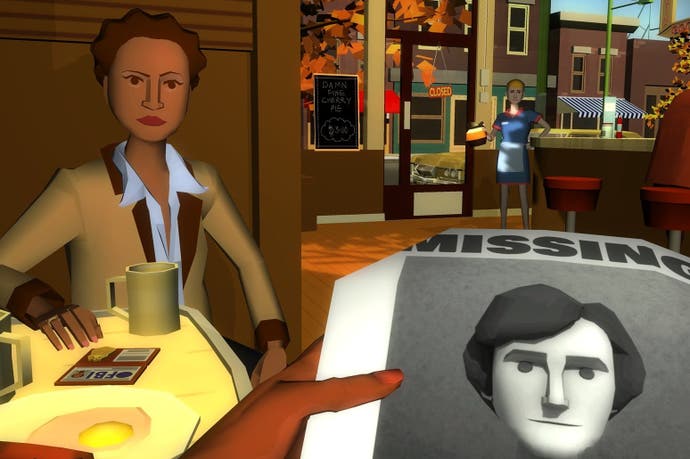 Meet Virginia: a first-person interactive drama inspired by cult classic TV shows Twin Peaks and The X-Files.
It's a PC game made by Variable State, a new studio founded by Jonathan Burroughs and Terry Kenny, former developers at Rockstar, Rare and EA.
Virginia is the story of a recently-graduated FBI agent and her partner, who uncover a mystery surrounding the disappearance of a young boy in, you guessed it, Virginia.
It's inspired by 90s TV dramas such as Twin Peaks, The X-Files and The Outer Limits, with a soundtrack by composer Lyndon Holland.
"We wanted to create a game which captured their mixture of the inexplicable, the absurd and the mundane," the studio said.
"Our missing person drama is set in a world both familiar and strange and tells a story unlike any featured in a game before."
There's not much to go on right now besides a screenshot, below, some art and the set-up, but Virginia has our attention. It's been in development since early 2014 and launches at some point in 2015. Worth keeping an eye on.