Video: The Witcher 3 is the Game of Thrones of video games, and here's why
Plus more from Outside Xbox.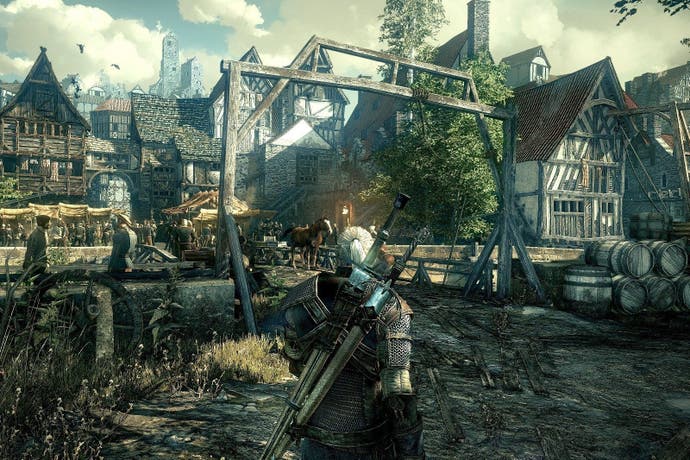 If you've looked at the thermometer lately, you will have noticed winter isn't coming, it's well and truly here. That's why the outside has turned into a bleak wasteland reminiscent of the North of Game of Thrones' Westeros, or the frostier realms of The Witcher 3's similarly brutal fantasy world.
Where the recent RPG based on George R.R. Martin's brutal fantasy world was deeply disappointing, Telltale's ongoing effort is a definite improvement. Still, it doesn't give you the freedom to wander off exploring. For an experience that blends the elements of Game of Thrones that make it so popular with a fully fleshed-out fantasy world, The Witcher 3 may well be the answer.
Geralt of Rivia now sports a modest beard, but has a long way to go before challenging Resident Evil fan favourite Barry Burton for the title of most beloved beard in gaming. The good news is that Barry returns for Resident Evil: Revelations 2, in which he is searching for his daughter Moira with the help of a psychic little girl called Natalia, who does a lot of pointing and being creepy. Meet them both in this new Xbox One gameplay.
Finally this week, Show of the Week inspects Life is Strange, a stylish, talky episodic adventure in the Telltale mould. We get our heads around its time-rewinding gimmick and profile indie protagonist Max Caulfield, whose taste for vintage camera gear makes her one of the five secret hipster game protagonists cooler than we will ever be.
For more, visit us at outsidexbox.com, or subscribe to our YouTube channel, if that's the kind of thing you are into. Thanks for watching, see you next week.