Video: Super Mario 3D World's Captain Toad levels shown off
And a look at the game's touchscreen features.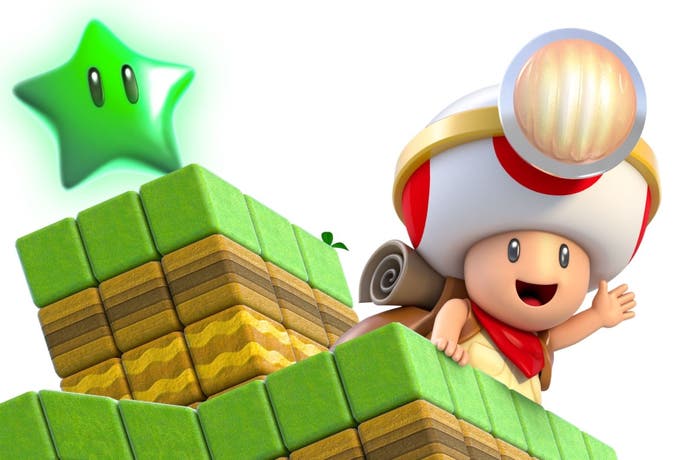 Everyone knows Mario games are about jumping - from platform to platform and on enemies' heads. So it's a surprise to find a set of Mario levels where you can't do either.
The Captain Toad courses in Super Mario 3D World are more puzzle-esque than platforming, and star the headlamp-equipped Toad from the Mario Galaxy games. He can't attack and can only run from danger, which make his short levels all about narrowly avoiding enemies as you attempt to collect Green Stars.
They're a fine change of pace from the rest of the game, and you can see our playthrough of the first just below.
We've also compiled a look at 3D World's GamePad functionality - it's a Wii U game that makes decent use of the console's second screen for discovering hidden secrets and enemies and for manipulating special level elements. Take a look below.