Video: Magicka 2's wizarding is just as good on a PS4 pad
Bold new instalment coming to PC and console first-half 2015.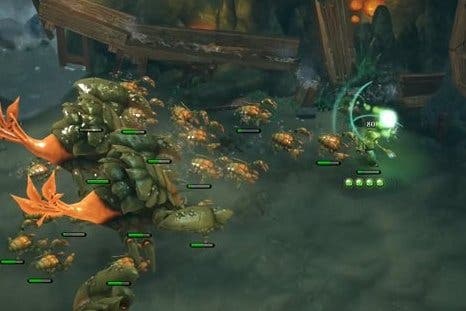 Well loved co-operative wizarding romp Magicka is back, and this time on console - PS4.
Sequel Magicka 2 comes out first-half 2015 (also on PC), and it's slicker and snazzier than before. More importantly, it works as well on a console controller as on PC.
The core, otherwise, is untouched. You still concoct spells on the fly in a slapstick action game with real tactical depth.
Here, game maker Peter Cornelius from Paradox plays - and talks - with me through a new build of the game only just being shown to press. Keep an eye on this.