Video: Journey - PS3 vs. PS4 gameplay and graphics comparison
Any Way You Want It.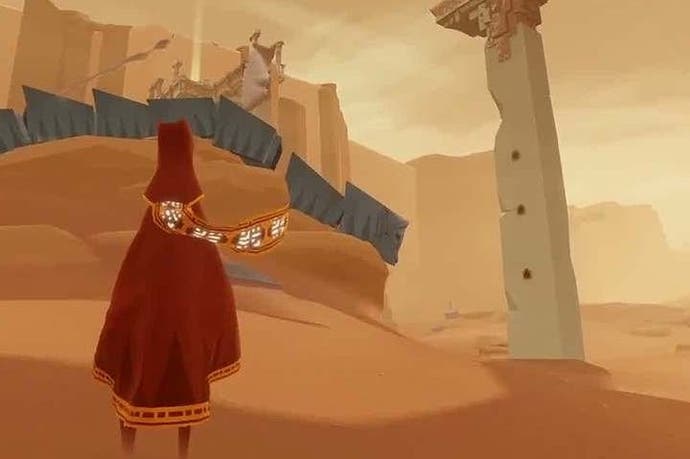 An upgraded version of thatgamecompany's stunning sand-clogged adventure, Journey, has just been released on Playstation 4, complete with a host of improvements including 1080p resolution and 60 fps. It supports cross buy, so players who already own the game on PS3 can download the newest version for free.
If you still aren't sold, I've placed the native 720p PS3 version (upscaled to 1080p for the video) side-by-side with the brand new PS4 build in a graphics comparison video below. How many differences can you spot? Which version do you think looks best? What's your favourite Journey song? Let us know in the comments!