Video: Ian plays Metal Gear Solid 5: The Phantom Pain
Live snake punishing from 5pm BST.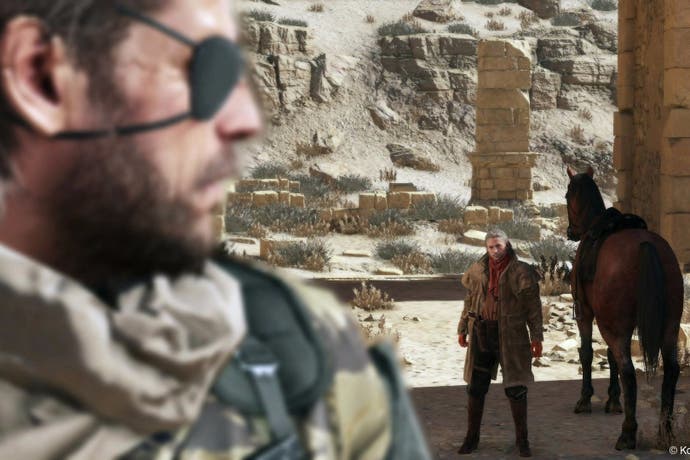 Hello! I know we've kept you waiting (huh?) for a Metal Gear Solid 5 stream but, now Aoife is off at Tokyo Game Show, I've finally been able to steal back the review copy she's been hogging. This of course means I've only just started playing the game; I'm up to chapter 3 to be precise, so don't expect to witness any S rankings - I'm still very much learning the ropes.
You will however be able to witness me bumbling around the battlefield, attracting unwanted attention from guards and getting distracted by all the cute animals I can Fulton. So come join the fun at 5pm BST and laugh as my carefully laid plans crumble in front of your very eyes.