Video game producer Tak Fujii leaves Konami
"Farewell and may the extreeeeemeness be with Konami."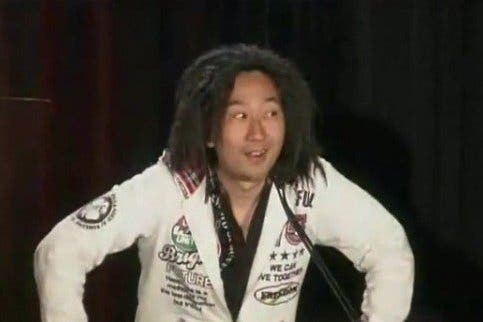 Veteran video game producer Tak Fujii has left Konami after 20 years at the Japanese company.
Fujii, best known for his bizarre E3 2010 presentation of Xbox 360 game Ninety-Nine Nights 2, announced his departure from Konami in a tweet.
It's been great 20 years of creation. Thanks for all who supported, loved my titles. Farewell and may the extreeeeemeness be with KONAMI.

— Tak Fujii 藤井隆之 (@Tak_Fujii) December 17, 2014
Last year it was reported that Fujii had been diagnosed with cancer, but in a series of tweets he suggested this was not the case, although health concerns remain.
What next for the eccentric producer? Fujii indicated he will work freelance while he searches for a new project.
I'll be sticking more in Twitter so I don't leave from you all troops, so don't leave from me, please, I'm begging and yelling.

— Tak Fujii 藤井隆之 (@Tak_Fujii) December 17, 2014