Veteran Halo composer fired from Bungie "without cause"
UPDATE: "We don't make those decisions lightly," says Bungie's COO.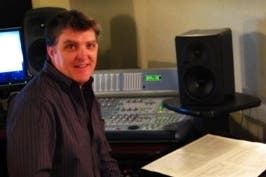 UPDATE 7.06pm: Bungie's chief operating officer Pete Parsons addressed O'Donnell's departure at a recent press event attended by Eurogamer.
"At Bungie we don't take that kind of thing lightly. We don't make those decisions lightly. We're a team that's committed to making an amazing game set in an amazing universe," he told our man on the ground, Wesley Yin-Poole. "At this time we won't be commenting any further on it."
UPDATE 08.46AM: Bungie has responded to O'Donnell's exit in a new blog post stating that the company has parted from him "as friends".
In a statement titled "There are those who said this day would never come", Bungie community manager David Dague paid tribute to O'Donnell's long service record at the company and wished him well for the future:
"For more than a decade, Marty O'Donnell filled our worlds with unforgettable sounds and soundtracks, and left an indelible mark on our fans. Today, as friends, we say goodbye. We know that wherever his journey takes him, he will always have a bright and hopeful future.
"We wish him luck in all his future endeavors."
ORIGINAL STORY 07.57AM: Bungie veteran Martin O'Donnell, composer for the Halo series, has been fired from the company.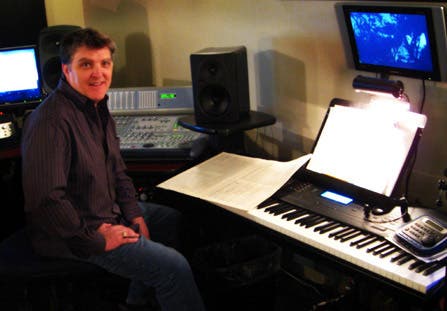 O'Donnell took to Twitter to reveal the news and state that he had been terminated "without cause" last Friday, 11th April.
The composer cut his cloth recording the score to early Bungie titles Myth and Myth 2, before finding fame as the brain behind Halo's epic themes.
His work encompassed the original Halo, 2, 3, ODST and Reach, the last Halo title developed at Bungie. He also composed that Flinstones Kids Vitamin commercial.
O'Donnell had been working on the score for Destiny - and indeed his work can already be heard in trailers.
Bungie has yet to comment publicly on the news, or offer up explanation for the decision.
I'm saddened to say that Bungie's board of directors terminated me without cause on April 11, 2014.

— Marty O'Donnell (@MartyTheElder) April 16, 2014