Velocity Ultra plummets to PC this year
In case you didn't already know our Velocity.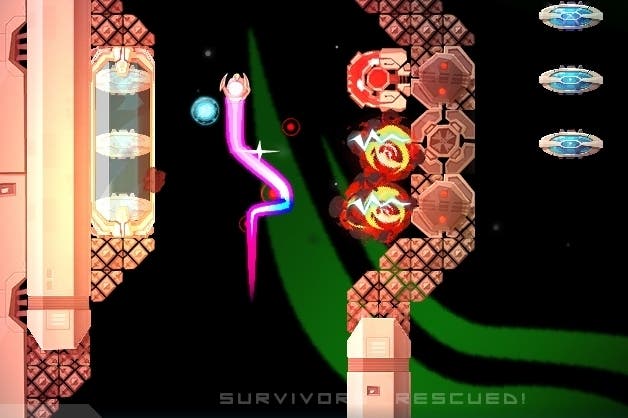 Velocity Ultra - FuturLab's enhanced Vita version of its PlayStation mini puzzle shooter Velocity - is set for a PC release on Steam sometime between now and Christmas.
The port is being developed by Curve Studios, who's also bringing Velocity Ultra to PS3 later this year. Curve has experience with PC ports too though, as it brought Stealth Bastard Deluxe to the platform last year. "We're paying special attention to the little details that make a PC version great, including fully customisable controls and excellent HD graphics running at a smooth 60 fps," said Curve Studios managing director Jason Perkins.
FuturLab's managing director James Marsden added, "We were honestly blown away by the reception of Velocity Ultra when we released it this year, and it's really exciting for us to be releasing the game on the PC, which is a first for our studio!"
EG-contributor Rich Stanton was rather smitten by the original version of Velocity. "Velocity looks like a blast from the past and plays like anything but; it's some sort of triumph of substance over style," he wrote in his Velocity review. Of course, Velocity Ultra boasts higher production values than its original PS Mini version, as you can see below where EG YouTube Editor Ian Higton examines Velocity Ultra's enhancements with Mr. Marsden.