Vampire MMO World of Darkness being played internally at Eve Online maker CCP
"We'll be showing a tiny piece at Fanfest."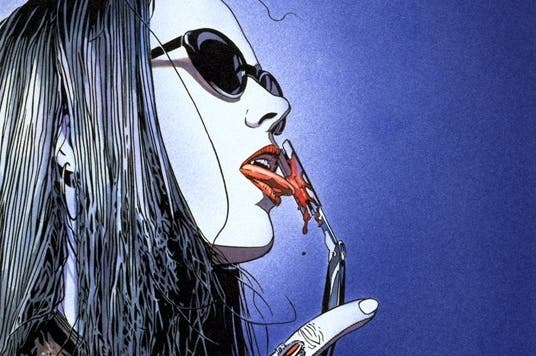 We'll catch a "tiny" glimpse of vampire MMO World of Darkness at this year's Eve Online Fanfest in late April, maker CCP has told me.
The secretive MMO is being played internally, CCP CEO Hilmar Veigar Pétursson said, and has benefited from the restructuring that once looked like it had killed the project.
"It's going on very nicely," he told me. "A great example of focus and clearer priorities. "We're playing it internally at CCP. It's actually a problem that some of our employees are losing themselves already in the World of Darkness as we go through the playtests.
"And we'll be showing a tiny piece of that also at Fanfest. So that is all I have to say about that at this time."
The last we heard of World of Darkness was in summer 2012 when the game was classed as in "active development".
The game's senior producer Chris McDonough had, months earlier at Fanfest 2012, taken to the stage to proclaim the project not dead after restructuring at CCP seemed to hit the World of Darkness Atlanta office hardest.
McDonough offered some detail about the game as well. He said it will feature real-world city locations like London, Paris and New York, and will be built on a sandbox philosophy with deep political systems that can put player Princes in charge of cities.
Those Princes will also have the power to inflict permadeath on other players, gulp.
There will be complex hand-to-hand combat and blood will be used as a currency. Inspiration is being drawn from Vampire: The Masquerade.
CCP's Fanfest presentation was uploaded to YouTube and features a small fly through a city environment in the game at the end. I've posted the whole thing below.