Valve shares plans for its imminent Artifact reboot beta
Initially restricted to existing players.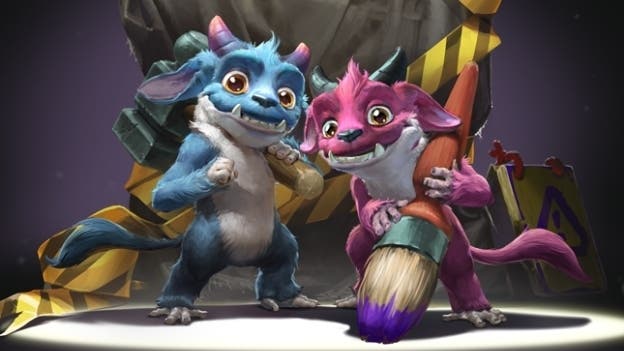 Back in April, Valve confirmed its beleaguered card battler Artifact was set to receive a radical overhaul, bringing extensive gameplay changes alongside a completely new monetisation model; and now the developer has shared its plans for new-look Artifact's imminent beta.
Artifact, which was designed by Magic: The Gathering creator Richard Garfield, failed to make much of an impact following its high-profile launch at the end of 2018. Players rejected everything from the game's perceived complexity to its pricing mode (which included an upfront cost, alongside payment for additional cards), and by the time July came around, Artifact was barely seeing 100 players online in a 24-hour period.
After almost a year of silence, Valve finally shed some light on its future plans for the game in April, confirming it was about to embark on a major overhaul being referred to as Artifact 2.0.
There will be major gameplay changes - Artifact's action will be zoomed right out so players can view all three lanes at once, for instance - a new draft mode designed to give players "a taste of constructing decks without all the pressure", and perhaps most significantly, changes to Valve's monetisation strategy. It will no longer be possible to purchase cards and packs for the game to ensure players "won't face an opponent with a stacked deck."
Since those initial details were revealed, Valve has continued to share more of its ideas for Artifact 2.0 on its blog, and the company now says it's at stage where it's ready to embark on the first stage of the game's beta. Writing in its latest post, Valve explained that the original Artifact's beta "started too late and was too short", and so it will soon be launching a limited closed beta which gradually transitions to an open beta as work on the reboot progresses.
According to Valve's FAQ, the beta will initially test gameplay, balance, hero identity, colour identity, social features, card unlocks, ranked play, replays, spectating, and the new single-player campaign. Certain modes - specifically Tournaments and draft modes, other than Hero Draft - won't be available until more players are invited to join.
Starting next week, players that already own Artifact on Steam will be sent an email with a link to the beta sign-up page. Slots will initially be limited and invites will be sent out using a lottery system, with priority going to those that purchased the game prior to March 30, 2020. Once all existing players have been granted access to the beta, Valve will look to open it to all.
Valve warns those contemplating joining the beta to expect bugs, temporary art, and potential data resets as development continues. As such, it suggests some players may prefer to wait until Artifact 2.0 is in a more advanced state before hopping in.