Valve launches all-new Steam chat and Friends beta and it's basically Discord
Which isn't a bad thing.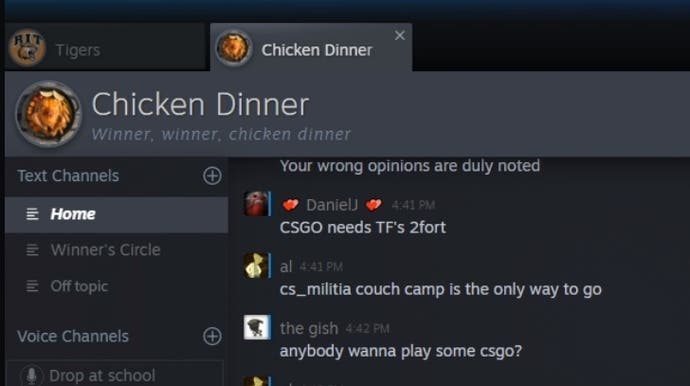 Valve has launched the beta for an all-new Steam chat and Friends list, and it's basically Discord - even so far as to be usable in a browser as well as the Steam client.
Group chats are the big thing (although updates improve person-to-person chatting too) and they're persistent chat rooms for loads of people, with their own voice chat channels just like Discord. You can even share links to the group chats just like Discord.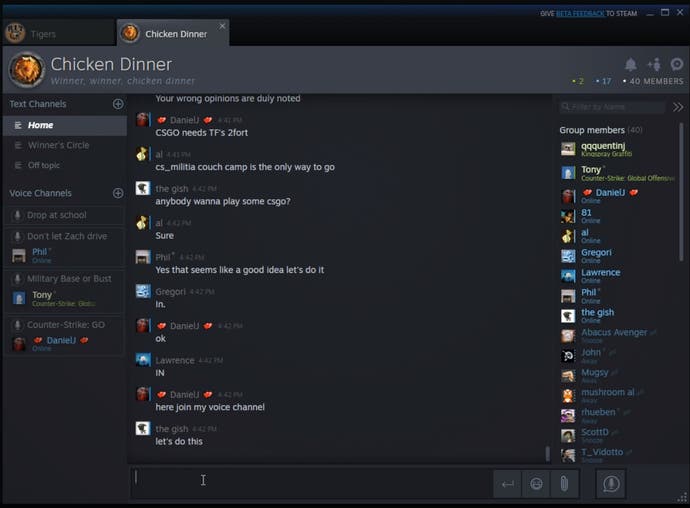 Chats now support inline GIFs and Soundclouds and videos and tweets and pictures, too, because it's 2018 and not 2005.
Hand-in-hand with the chat changes are Friends list improvements - they're the first thing you'll see when you reload Steam after updating. The new list lets you drag people into a favourites section, group people by game and party, and gives you even more detail on what friends are doing in game.
The overhaul to the Friends list and chat is apparently just the start. Wrote Valve in 'all new Steam chat' update: "This update was built using a new UI framework and includes some important architectural improvements under the hood, all of which allow us to make more frequent updates to our web-based Steam components. There are many improvements to the overall Steam experience that we plan to tackle, and your feedback helps us to prioritise what's next."