Valkyria Chronicles 3 gets English translation via fan-made patch
Happy new year!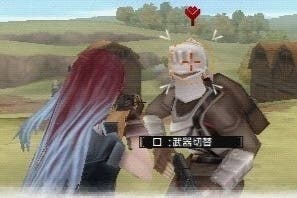 A group of dedicated fans have created an English language patch for the Japan-only PSP tactical RPG Valkyria Chronicles 3.
While the game was well-received in its native Japan, series publisher Sega refused to bring it to the west following disappointing sales of Valkyria Chronicles 2 and the general unpopularity of the PSP.
It's worth noting that the fan-made patch only works with the Valkyria Chronicles 3: Extra Edition (or VC3:E2 for short) for both the PSP and Vita. If used with the game's original release, the patch will still work somewhat, but there will be errors like voices getting switched around.
For further details on how to get the English-language patch installed, head on over to the Valkyria Chronicles 3 Translation Project's official site.
Now see the patch in action in the Let's Play video below.