US lawmaker proposes 1% tax on violent video games
Proceeds would go to fighting childhood obesity, bullying.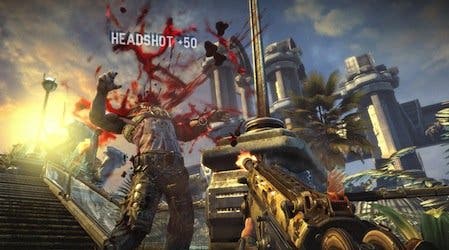 A lawmaker in the US state of Oklahoma has proposed a bill that would impose a one per cent tax on all video games deemed violent.
According to the bill, introduced by State Representative William Fourkiller, any title rated either Teen, Mature or Adult Only fall under that umbrella. As noted by Time, that means the likes of Dance Central 2 and Final Fantasy 13-2 would be included.
50 per cent of all revenues collected off that levy would be donated to the Childhood Outdoor Education Revolving Fund, set up to promote "outdoor education initiatives and nature-orientated physical programs for school-age children in accordance with childhood obesity efforts."
The other 50 per cent would go to the Bullying Prevention Revolving Fund.
If passed, it'll become law in the US state as of 1st July this year.
A similar bill was proposed in New Mexico back in 2008, but failed to make it through legislature.
Mass Effect 3 senior designer Manveer Heir is among industry figures to pour scorn on the idea, via Twitter.
"Oklahoma proposes a 1% tax on violent games. Can I propose 1% tax on stupid f****** ideas that are also unconstitutional?" he wrote.