Upgrading your Control PS4 save to Control Ultimate Edition on PS5 is a bit of a hassle
But there's a Remedy.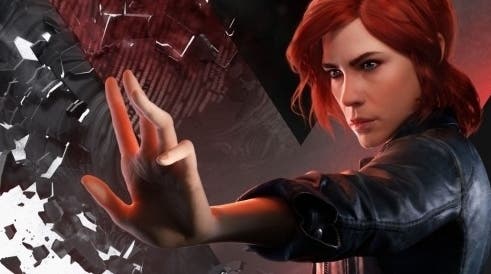 Control Ultimate Edition publisher 505 Games has clarified how you can carry over your progress from the original version of Control on PlayStation 4 to the game's newly-released Ultimate Edition on PlayStation 5.
Doing so is possible, but you'll need to still have your PS4 in order to do it.
"Unfortunately, save data from the base PS4 game isn't compatible with the PS5 Ultimate Edition," a 505 Games customer service rep told Control fan cormack12, who posted the response on NeoGAF.
"The PS4 base game saves are compatible with the PS4 Ultimate Edition, however. Additionally, the PS4 Ultimate Edition is eligible for the free PS5 upgrade, in which the save data will be compatible."
This means you'll want to have the Ultimate Edition on your PS4 first to go log into so it can load your save - and then re-save it, I guess? - into a format the PS5 version of the Ultimate Edition will then work with.
As a reminder, the PS4 version of Control will work on PS5 via backwards compatibility. But only the new Ultimate Edition version of Control will get a snazzy PS5 makeover at some point next year - something 505 Games has refused to budge on despite significant fan criticism.
Earlier this week, 505 Games confirmed that Xbox versions of Control's Ultimate Edition did not contain all of the game's data, so owners will need a download to obtain the rest before they can play. This isn't the case on PS4, 505 said, where the game has benefited from "compression and other variables".
This isn't the first instance where save files have issues when moving between PS4 and PS5 versions of the same game. PS4 save files for both Yakuza: Like A Dragon and Dirt 5 will not carry over if you move to their next-gen upgrade version.
We've contacted 505 for verification of the above customer service rep, and to ask if there are any similar issues on Xbox.