Upcoming Gears 5 versus multiplayer tech test open to Xbox Game Pass members
Nice.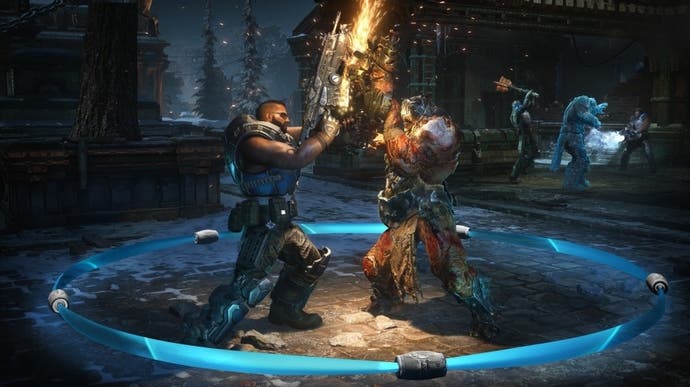 The Gears 5 versus multiplayer tech test is available to Xbox Game Pass members as well as those who have pre-ordered the game, developer The Coalition has announced.
The tech test, which on Xbox One also requires Xbox Live Gold, will be available to download from 17th July, The Coalition's director of communications Dana Sissons said in a post on Xbox Wire.
Online play will then be active from 6pm UK time on 19th July until 21st July, with another test planned for 26-29 July.
The test includes Escalation (the new competitive gametype) as well as Arcade (a new "approachable multiplayer gametype), and fan-favourite mode King of the Hill. Also included is the new training mode, called Bootcamp, which lets people practice and learn the new mechanics.
And finally, the tech test includes a short Tour of Duty, which is a series of challenges that unlocks stuff like skins and banners.
Sissons warned that because the tech test is designed to test The Coalition's servers, players may experience some queueing.
"We hope to make Gears 5 a great online experience for all players and Xbox Game Pass members on launch, and this Tech Test will help.