Upcoming action-RPG Mars: War Logs announced
Ambitious sci-fi curiosity for XBLA, PSN and PC. Debut trailer within.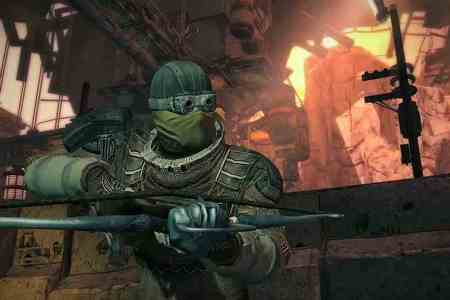 Mars: War Logs is a "cyberpunk RPG" coming to XBLA, PSN and PC next year, publisher Focus Home Interactive has announced.
The game takes place over a century after some mysterious catastrophe that's resulted in water becoming the planet's most precious resource, while companies battle to to control it. Players will assume the role of the outlandishly named Roy Temperance, "a renegade with multiple talents."
You'll have to choose from dozens of skills and perks, craft equipment, engage in real-time combat, and make dialogue choices that can effect the outcome of the those you encounter. It all sounds very Mass Effect, which is rather ambitious for a digital download.
Mars: War Logs is being developed by Parisian studio Spiders - who have been handling the recent console ports of Frogware's Sherlock Holmes games and are currently working on RPG Of Orcs and Men with Game of Thrones developer Cyanide.
Check out the debut footage of Mars: War Logs below.