Underworld Ascendant: The game that took 20 years to sign
Paul Neurath on EA, foregoing Ultima and his new game.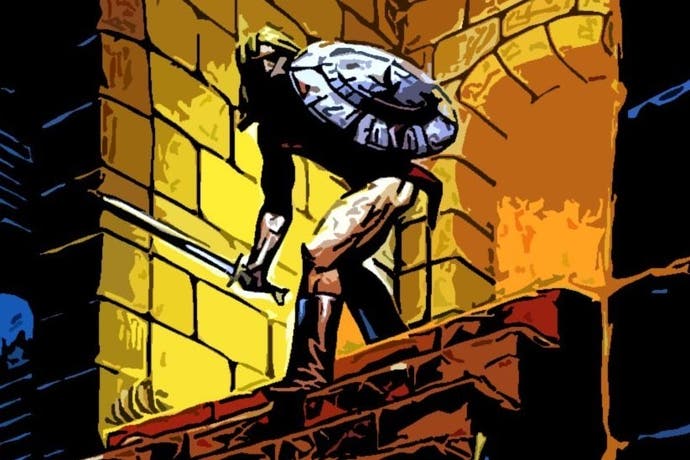 Role-playing games changed forever when Ultima Underworld launched in 1992. Here was a first-person adventure set in a fully 3D simulated world - an experience like possibly no other before. Skyrim takes all the glory today but The Elder Scrolls series was still two years from appearing on shelves back then. And it's not just Bethesda's games that were inspired by Underworld: prolific and celebrated designers such as Ken Levine, Warren Spector and Richard Garriott all highly regard it - and the man in charge of Underworld, Paul Neurath, worked with most of them. Now all of a sudden he's back - and so is Underworld.
Neurath is making a new game called Underworld Ascendant, a project he got the surprise nod from brand holder EA to go ahead with not long before it was announced at the beginning of July. "It was a surprise to us," Neurath tells me in an interview. "EA had the rights and I'd been having discussions with them going back 20 years about doing a new Underworld. And finally the stars aligned and I was able to get the rights to be able to move forward with the franchise."
He doesn't have the go-ahead to use the Ultima licence, he clarifies, but the original Underworld game was designed without Ultima in mind, and having no fiction to adhere to may grant more creative freedom anyway.
"[Ultima Underworld originally] didn't have any Ultima [connection] and we didn't anticipate that it would - that wasn't the plan," he recounts. "We got almost half-way through development of that game - the core game was all there, the game systems, you could run through dungeons - before we penned the publishing agreement with Origin which then put the Ultima brand on it. That was done initially as a way to brand it, because Ultima was their big brand at that time. And it made sense - fictionally it was a pretty good fit.
"But the original concept wasn't going to be Ultima. In the original Ultima Underworld, the Ultima wasn't core to the experience, it was somewhat incidental. It was a distant cousin, in a lot of ways, to the core Ultimas."
To be clear: Neurath doesn't own the Underworld brand, he's leasing it, but he has what sounds like creative free reign.
"There's no sign-offs or approvals or anything like that," he assures me. "We have the rights to do anything in the future with the franchise. I guess the term would be 'it's leased', but we can do what we want - what we feel is right - with the franchise going forward."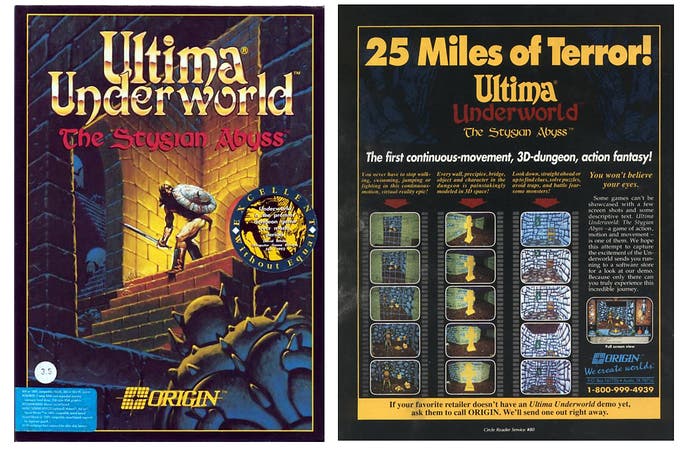 Underworld Ascendant as a project is brand new. The studio making the game, Otherside Entertaiment, "It's only been around for a few weeks," laughs Neurath. He landed the Underworld rights and scrambled to make a studio, which has around a dozen people and some names we will apparently know, although he won't yet say who.
The studio's name is a play on Looking Glass - the legendary studio responsible for making games such as Thief and System Shock and Ultima Underworld - because the other side is what you get to when you go through it. Why Looking Glass? Neurath co-founded it, and worked there until the studio collapsed in 2000.
When he left he started a new gaming company with more of a mobile focus, called Floodgate (which also co-developed Neverwinter Nights expansion Shadows of Undrentide and Dark Messiah of Might & Magic, the first-person dungeon action game helmed by Dishonored developer Arkane). Floodgate's team was acquired by social gaming giant Zynga in 2011 - for an undisclosed but presumably hefty sum - and Neurath left after that. He tells me he moved on "some time ago", so was presumably well positioned and well financed to jump on the Underworld opportunity when it arose.
Given all that, it's no surprise to find out that Underworld Ascendant only really exists - at the moment - on paper and in Neurath's mind. "We're really only about three-four weeks into this," he admits (albeit a couple of weeks ago), and says the team will be flinging ideas around "for quite some time". But some of those ideas have been in his head for 20 years - dreamt up when when the Underworld series came to what he calls "a premature halting point" in 1993.
"We had all kinds of thoughts about where we would take that franchise," he says, "new areas to explore and grow, and that's been on hold for two decades! Now we can go back and take it to where we always intended it to go."
In scope, Underworld Ascendant will be a much more modest production than a blockbuster such as Skyrim. Its focus will be on gameplay above graphics, which isn't to say it will look rough, and it will take a small team "a while" to make. "Not next year!" blurts Neurath when I ask about release. It's a PC game primarily but other platforms are a possibility.
All of which sounds to me like something we could see on Kickstarter; he has a known brand, he himself is a known name and his experienced team could presumably put together a solid pitch. I ask whether that's the plan and he says he's undecided, and that he's looking at three or four possible funding options for the game.
At the moment, he's simply happy to announce to the world that he's making the game he's wanted to make for 20 years. But, all that time later, can Underworld really have the same impact it once did? "We didn't know it would have that kind of effect!" he responds. "I stitched together what I learned from some really talented folks that I got to work with and Underworld was a representation of that time and place.
"What I get the biggest kick out of is that 22-23 years later we're still talking about the Underworlds. Most games, even really good games, you're not talking about some years later.
"There's certainly been innovation in the last 20 years in this space and some great games have come out. On the other hand," he adds, "there's still a lot of room to innovate and grow, and we'd like to go back to doing that and really pushing and pioneering and moving forward the genre."