Undertale is finally launching on Switch in September
UPDATE: Now has a proper release date.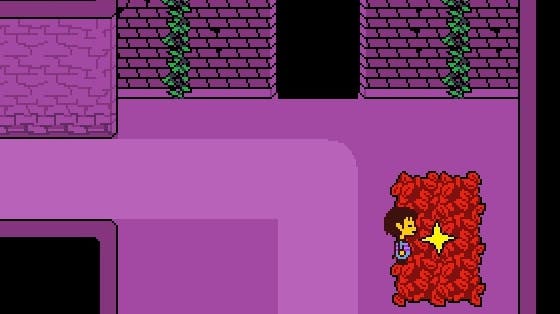 UPDATE 28/8/18: Nintendo's latest Nindies Showcase was positively heaving with rapid-fire, blink-and-you'll miss it details, including the long-awaited release date for Undertale on Switch, now confirmed to be September 18th.
US players can pre-purchase the game on Switch's eShop right now for $14.99 (about £12), and Undertale's official Twitter page notes that pre-purchases are heading to Europe next week.
UNDERTALE is coming to Nintendo Switch on Sept. 18 in North America and Europe! Actually, North American users can pre-purchase it on the eShop right now! https://t.co/3mzyBCWw9r

— UNDERTALE / DELTARUNE (@UnderTale) August 28, 2018
---
ORIGINAL STORY 13/8/18: Developer Toby Fox has announced that beloved lo-fi RPG and endless meme generator Undertale will be coming to Switch in September - in digital and physical forms.
Undertale, which originally launched on PC in 2015, was finally confirmed to be Switch-bound during a Nintendo Direct all the way back in March of this year - so confirmation of a release month, even if there's no specific launch date to speak of just yet, should go some way to placating eager fans.
Fox also noted that Undertale will arrive digitally via Switch's eShop, and in two physical editions - both only available through Fangamer, and both now open for pre-orders.
There's a no-frills standard edition (unless you consider either a box or a cart as a frill), alongside a far fancier Collector's Edition. The latter is the same as that seen on PS4, Vita, and PC, and includes a two-CD soundtrack featuring over 100 songs, a 24-page illustrated story booklet, a booklet of sheet music, a 14k gold-plated music box locket and, of course, the game itself.
As for prices, the standard edition weighs in at $29 USD (around £23), while the Collector's Edition is priced at $69 USD (around £54). If, after all this time, you're somehow still oblivious to the splendours of Undertale, Eurogamer's Martin Robinson might be able to offer some clarity. Reviewing the game on Vita last year, he said, "This is a game that rewards repeat visits, one that invites you to engage in conversation with it over time until it gives up some of its secrets - until you chip away at that comic facade and find the melancholy tenderness of a broken heart, or maybe something far worse.
"It's the writing that first gets you hooked on Undertale - over time, it's the deeper design that'll likely wow you. Going back to Undertale to unearth its hidden treasures is like going back to visit a friend, and it's no wonder it's regarded with such warmth by so many."