Uncharted: The Lost Legacy is sixth PlayStation exclusive to top UK charts this year
Which characters will Naughty Dog spin-off next?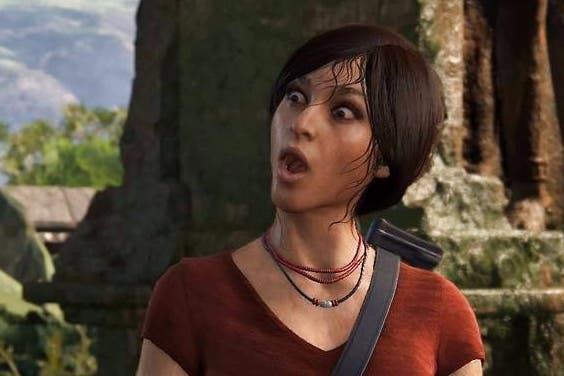 The highly recommended Uncharted: The Lost Legacy - a shorter but much leaner instalment, and cheaper too - is top of the UK physical-sales game chart. This marks the sixth time in 2017 a PlayStation exclusive has debuted top of the list.
The five other chart-toppers are Horizon Zero Dawn, Crash Bandicoot N.Sane Trilogy, Persona 5, WipEout Omega Collection and Final Fantasy 12: The Zodiac Age.
Oli praised Uncharted: The Lost Legacy for its "sheer unflagging quality" in his review. "A smaller Uncharted doesn't mean a lesser one," he wrote.
Wesley, meanwhile, was bowled over by all the wonderful little details in Uncharted: The Lost Legacy. We've also written Uncharted: The Lost Legacy guides for finding treasure, should you need them.
Codemaster's outstanding F1 2017 - "one of the finest official takes on motorsport there's been", according to our F1 2017 review - debuts in second.
This week's other newcomers are Madden NFL 18 in fourth and The Escapists 2 in 12th.
Last week's leader, the unexpectedly popular Crash Bandicoot N.Sane Trilogy, drops to third, with the rest of the chart running as follows: Grand Theft Auto 5 in fifth, Fallout 4 in sixth, Dishonored 2 in seventh, Forza Horizon 3 in eighth, Tom Clancy's Rainbow Six Siege in ninth and Mario Kart 8 Deluxe in 10th.