Uncharted 4's really meta hidden Trophies revealed
Stage Fright and Ludonarrative Dissonance.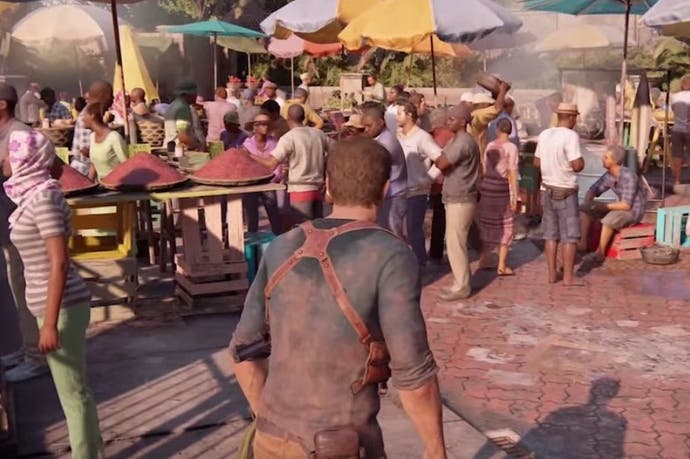 Uncharted 4: A thief's End just launched yesterday and folks have discovered a couple of very funny, self-deprecating hidden Trophies.
As reported by PlayStationTrophies, there's a hidden Trophy called Stage Fright that can be obtained by reenacting the controller malfunction that occurred during the game's E3 2015 stage demo, leaving Nathan Drake idly standing in a market for 30 seconds.
Another amusing Trophy is called "Ludonarrative Dissonance," a phrase coined by Far Cry 2 director Clint Hocking to describe the disconnect between a game's narrative elements and its gameplay. Uncharted has often been mocked for being about a supposedly likable rogue who just so happens to recklessly slaughter hundreds of people. To that effect, the Ludonarrative Dissonance Trophy is awarded to those who defeat 1000 enemies.
Well played, Naughty Dog. Well played.