Ultra-rare Nintendo PlayStation prototype up for auction
May end up 8-bit pricey.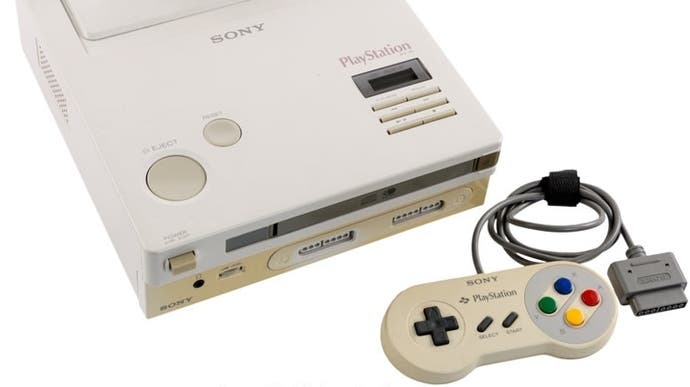 Fancy owning a slice of video game history? The infamous and ultra-rare PlayStation SNES prototype console dug up in 2015 has finally been put up for auction.
You'll need a decent chunk of change to make a bid, however. After a few hours on sale, the console is at $31k (£23k), and is likely to go much higher before the sale concludes on 27th February.
Nintendo and Sony's brief dalliance during the SNES-era is reasonably well documented - a romance between the two was on the cards with the intent of producing a disc-based console together - before the liason broke down and Sony struck out solo.
But while the two were talking, prototype "Sony PlayStation SNES" hardware was being tested - and one such unit made headlines in 2015 after turning up, a little worn but still working.
The console was uncovered by father and son Terry and Dan Diebold, part of a box of items which once belonged to a now-bankrupt company named Advanta, which used to employ Olaf Olafsson - the boss of Sony Computer Entertainment back in 1992 when talks with Nintendo were going on.
This prototype features both a disc drive and a SNES game cartridge slot, and comes with a unique SNES controller which features Sony branding.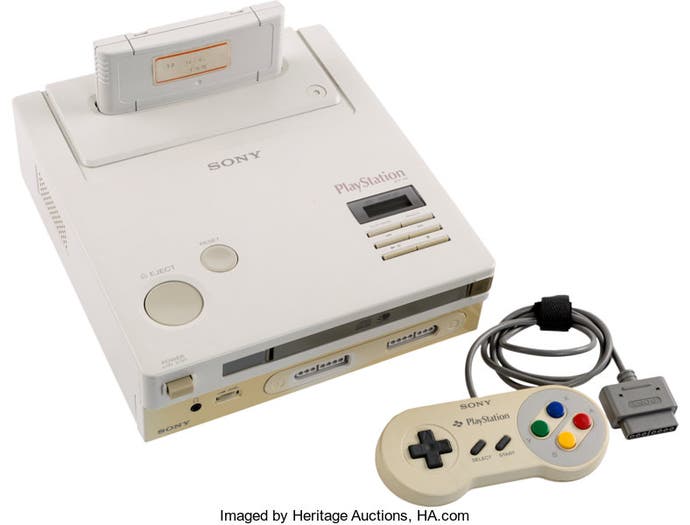 Around 200 prototypes were made in general, auctioneer site Heritage Auctions states, although most have been junked. This particular unit is the only one known publicly to still exist.
"By far, this is arguably one of the most notorious, mysterious, and controversial artifacts of the video game industry," Heritage Auctions' description notes. "This prototype has been around the world and back again, admired and appreciated by video game enthusiasts from all over.
"Even though this is the closing of this portion of its narrative, it will continue to remain a pivotal piece of video game history no matter where it ends up."
As the saying goes, it belongs in a museum - but here's hoping whoever picks it up also enjoys playing it.
"We at Heritage can attest the prototype is working," the auction site concluded, "as we've played a couple of rounds of Mortal Kombat on it using a Super Famicom cartridge."