Ultra-rare Nintendo PlayStation prototype sells at auction for £230,000
To an anonymous bidder.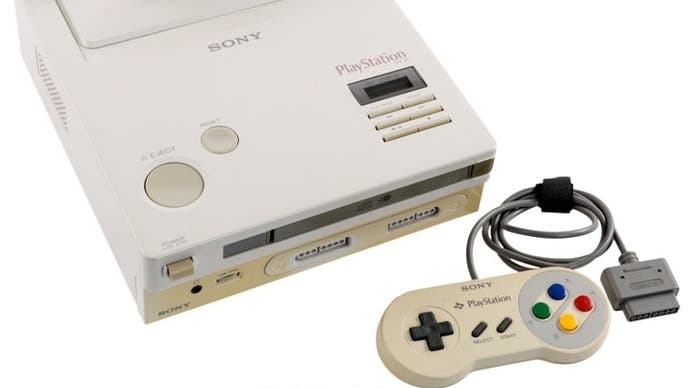 The ultra-rare Nintendo PlayStation prototype, which was rediscovered in an attic in 2015, has been sold at auction for $300,000 USD (around £230,000).
The prototype (officially known as the 'Nintendo Play Station') was initially created as part of a doomed collaboration between Sony and Nintendo. It was intended to add CD-ROM capabilities to the 16-bit SNES, and was Sony's first foray into the world of gaming hardware.
Famously, the project was terminated after a falling out between both parties when Nintendo suddenly announced a partnership with Sony rival Philips, but Sony's efforts would eventually form the basis for its own console, 1994's PlayStation - and the rest, as they say, is history.
Around 200 prototypes for the Nintendo PlayStation are believed to have been made, but most were eventually scrapped and only one is publicly known to still exist.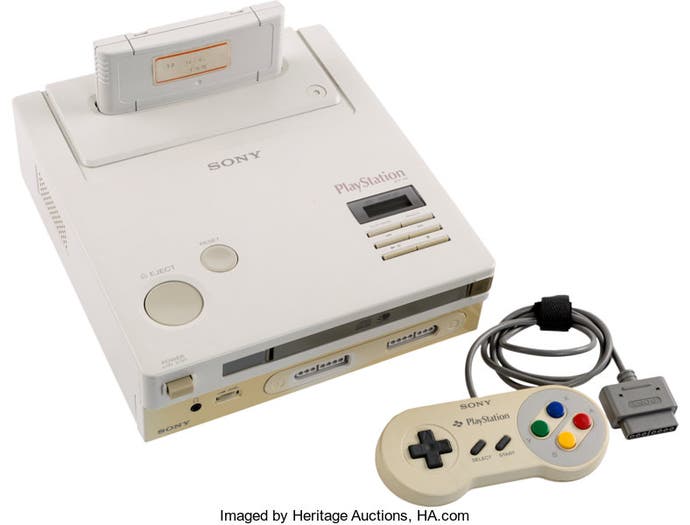 This particular unit was discovered by father and son Terry and Dan Diebold in a box of items that once belonged to now-bankrupt company Advanta - which just so happened to have had former Sony Computer Entertainment America president Olaf Olafsson in its employ.
Following its rediscovery in 2015, the functioning Nintendo PlayStation toured the world, but was eventually put up for auction last month through Heritage Auctions. The bidding process came to an end earlier today, with the final bid reaching $300,000 USD (around £229,885), although a "buyer's premium" will bump that up to $360,000 USD - around £275,862.
As for the new owner of one of video gaming's most fabled items, their identity will remain a mystery for now. According to a Heritage Auctions spokesperson (via Kotaku), the winning bidder doesn't wish to be identified at this time.